Belkin calls up iPhone accessories
---
Accessory specialist Belkin has been quick to hop on the iPhone bandwagon following the handset's arrival late last week and the launch of Apple's own accessory line-up.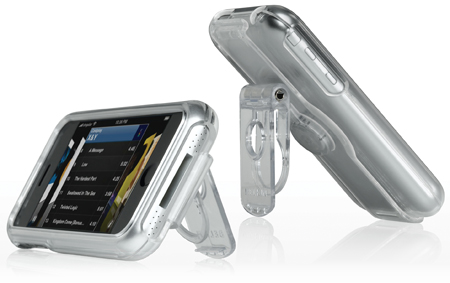 Belkin's acrylic iPhone case
Apple's decision to equip the iPhone with a glass-fronted screen may limit the need for the wide array of protective cases that have arrived to aid iPod buyers, but there's still a need for belt-clip and armband cases for the new handset, Belkin reckons, and has launched one of each.
The clear acrylic case has the belt-clip - which can spring out to become a stand to improve video viewing. The 'sport' armband is washable and has a handy pouch for your earphones. Both cases cost $30, as does Belkin's executive-oriented, leather-made Slim-Fit case.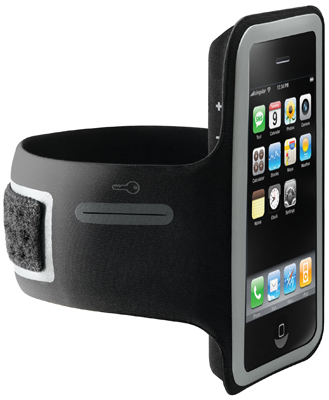 Belkin's iPhone armband
These three are joined by a raft of cables, all with shiny, chrome-finished connectors to match the back of the iPhone. Choose from 3.5mm-to-3.5mm jacks ($20), 3.5mm-to-RCA ($15) and an adaptor with a 3.5mm jack at one end and a 3.5mm socket at the other ($11). We're not sure why you'd need this, but if you do there it is.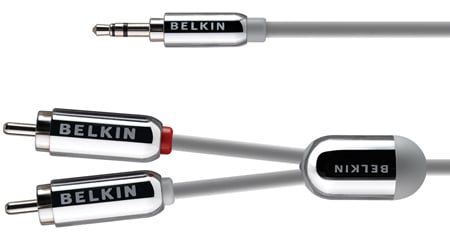 Belkin's StereoLink
All six accessories will be available in the US this month, and more broadly in due course, Belkin said.