Mobile phones should include airbags, says Sony
Liquid cushion
---
Although some claim airbags can actually be quite harmful in a crash, Sony clearly thinks they're the perfect thing to protect your other life-support machine: your mobile phone.
The electronics giant has applied to the US Patent and Trademark Office for a patent to take the airbag concept a stage further and develop a specialist water-tight chamber designed to protect a mobile phone's electronic innards in the event of an otherwise fatal drop.
According to Sony's patent application, the water-tight casing would surround the internal electronics of a mobile phone and then be placed within a second liquid-filled container, which would be perforated with holes.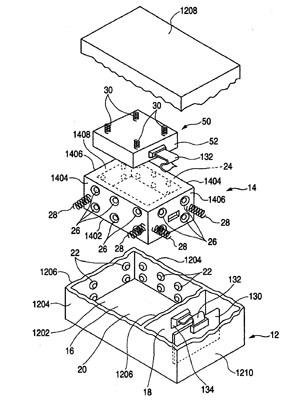 Sony's airbag-for-phones concept
In the event of a drop, the inner bag would push against the liquid and squeeze it through the holes and out into an outer chamber, therefore reducing the force of the impact.
Similar topics
Narrower topics