Neuros Technology has rolled out pre-release firmware for its Linux-based OSD networkable set-top box that allows the gadget to suck down and show YouTube content.
The firmware allows the OSD to be used to browse and play the entire YouTube video collection on any standard-definition or HD TV. The software supports keyword searching, and browsing by category and rating.
Neuros promised future updates will bring user interface improvements and added functionality such as sharing and subscriptions.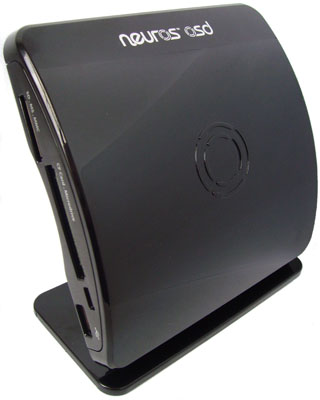 Neuros' OSD: now with YouTube inside
The company stressed the update was a direct result of its willingness to embrace the open source software model and allow its users to contribute directly to the software that allows the OSD to do what it does.
Neuros describes the OSD is a media centre that can digitise video content to connected storage - either a locally fitted USB drive or memory card; via the unit's LAN port to a networked computer or NAS box; or to an iPod, PSP or other portable media player.
In April, Neuros CEO Joe Born called on Apple TV hackers to quit messing with the Apple set-top box and work instead to improve the OSD and ensure it stays one of the few, if not the only, truly open alternatives to closed products from big consumer electronics companies.
The Neuros OSD retails for around $240 from a variety of online and US High Street retailers, and from Neuros' own website. The OSD firmware is availble here.
Similar topics