This article is more than 1 year old
Electric Cloud creating a Build storm
And forecast looks similar for European expansion
Interview Electric Cloud supplies software to speed up the Build process that's such an important part of modern "agile" software delivery. It uses a sophisticated approach to running the components of a Build in parallel.
And now the company is in Europe.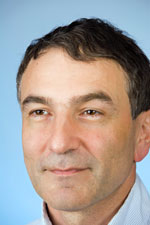 As its CEO Mike Maciag says: "Software build management and acceleration have been recognised as the next important areas for enterprises to address as part of their Application Lifecycle Management (ALM). We're seeing a steady, dramatic increase in demand across the globe, particularly in Europe."
So, Reg Developer interviewed Andrew Patterson, the European business director at Electric Cloud's new European headquarters in Oxford, to find out what his product was all about.
Reg Dev: ITIL is a successful framework for operational lifecycle management. How does Electric Cloud support ITIL (presumably Service Transition) specifically?
Patterson: I'll answer this in terms of compliance in general, as we don't often encounter ITIL with our customers. When looking at compliance with regards to external mandates or with standards frameworks (such as ITIL or CMMi), there's a common implication for build and release processes: traceability. You must have a documented, repeatable process. In the build world, that means that for every release you must know exactly what was built, when, and by whom, all the way back to the source code. This is inherently difficult when the build infrastructure is manual. Thus, tools like ElectricCommander are needed to both report on the process and to support repeatable, reusable procedures.
Reg Dev: I find it interesting that you don't often meet ITIL in your customers. Why do you think this is, and is familiarity with ITIL increasing?
Patterson: Adoption of process standards/frameworks really seems to vary. With the CMMi framework, for example, it seems to vary by industry. We have run into it within defence contractors, aerospace companies, and some ISVs, but rarely among enterprise IT teams. So that may be the case with ITIL as well. I suspect there may also be some geographical differences in adoption of ITIL. As a company, we began operations in the US and are now gaining momentum and additional customers in the UK and Europe, so may run into ITIL more frequently in the future.
Reg Dev: At the recent CMSG conference, Ryan Lloyd of MKS suggested that build/release was the missing piece in many automated ALM processes. Obviously, 'build' is essential somewhere, but as a vendor in this area, how do you see it integrated as a first-class part of the process?
Patterson: I'd go so far as to say that build and release represents the next wave of innovation and IT investment in ALM. It wasn't so long ago that developers used "homegrown" SCM approaches. I can't imagine anyone doing that now, given the wide variety of both commercial and open source solutions available with established track records.
The last 20 years have seen literally billions of dollars spent on tools and process improvement on the front-end tasks. But with few exceptions, little was invested to support build and release processes. So the bottleneck just shifted to the back end of ALM. That's where we come in.