There's still no word on the Xbox 360 Elite's UK debut - we know nothing, the reps claimed again - but the none-more-black games console will be coming to Japan on 11 October to give - Microsoft hopes - a much needed boost given its June sales performance there.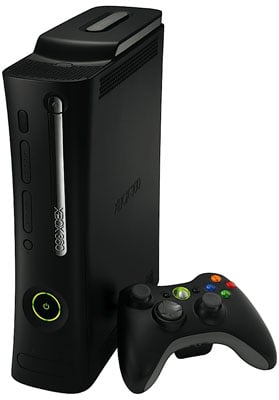 Xbox 360 Elite: big in Japan?
The Elite was launched in the US in April, packing in a 120GB hard drive and an HDMI port into its beetle-like carapace. The console can pump out 1080p HD pictures thanks to the general Xbox 360 update Microsoft released earlier this year, and it'll upscale DVDs too.
The Elite retails Stateside for around $480. Japanese gamers will pay ¥47,800, Microsoft said - which converts to $390, €286 and £193, give or take the taxman's cut.
Microsoft needs a lift in Japan. Figures from local market watcher Enterbrain show some 122,565 Xbox 360s were bought in the first six months of 2007, compared to 503,554 Sony PlayStation 3s and a whopping 1.78m Nintendo Wiis.
When it comes to the Japanese market at least, the Wiis clearly have it.
Similar topics