Yes, the Z8 also uses the Symbian UIQ interface - version 3.1, in point of fact - but nowhere does Motorola mention that this is a smartphone. UIQ is a pen-based interface that Motorola has used in the past - for the first Hutchison 3G phones - but the Z8 is the first phone to use the soft-key variant. There's no touchscreen, in other words. It soon becomes apparent that Motorola, like the Japanese manufacturers, has chosen Symbian as a base primarily for performance reasons. The Z8 is a top-class performer, with none of the performance lags experienced on many recent smartphones. And this is particularly true for video, which it handles with the grace and reliability of Christiano Ronaldo falling over in the opposition's penalty box unchallenged.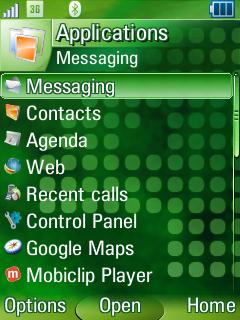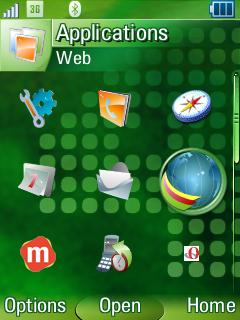 So we've figured out how to open the phone - what does it do?
In theory, UIQ also gives the Z8 application compatibility with third-party applications - but this is a new implementation of the UI, and so it's a rather more complicated picture. We'll go onto application compatibility further on.
Motorola bundles the Z8 with a Bluetooth stereo headset, a full-length movie... and Sky Anywhere, the remote control for your BSkyB box. The device is entirely focused around media playback and control, in other words, a focus that's reflected throughout.
Video playback is very impressive: at 30 frames per second it's a higher framerate, and a more fluid experience, than TV or DVD. The pin-sharp display means even subtitles are readable. Or put another way, you might even be able to recognise the features of Matt Damon, as the movie The Bourne Identity is bundled with the phone. Full-length movies pause and resume instantly after being dispatched to the background - although this does screw up the audio sync on the soundtrack. We found a couple of stop/starts were usually enough to resync video and audio.