NSFW We really are very much obliged to reader James Gauth who pointed us in the direction of this bunch of mobile phone animations down at ringtonezone: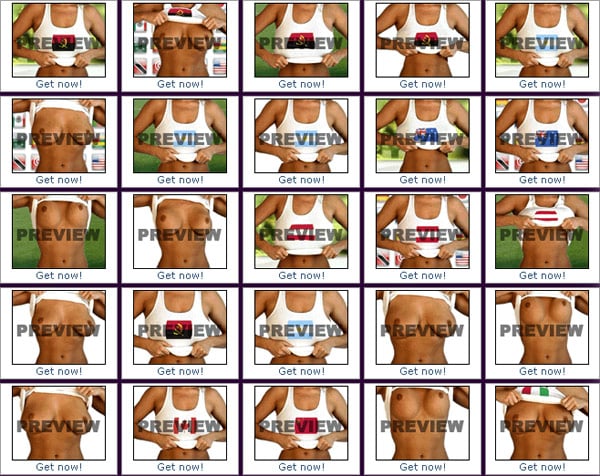 So what, we hear you saying - it's just another run-of the mill, albeit jubtastic, flag-based flash. Well, before changing channels in a huff, click here and watch what happens.
Getting the picture? As James explains: "Different browser load patterns lead to different effects. Most of the time Firefox does an almost Mexican wave. IE seems to load randomly, but a refresh synchronises all of them. Some load the top half and then the bottom half leading to an up-down-up-down juggle."
Well, I'm using Firefox, and a few page refreshes did indeed produce a Mexican-wave effect, and a strangely hypnotic group mamsout fiesta. So hypnotic in fact, that I wrote this story at 8am this morning and have only just managed to disengage myself from the bouncing boob samba. Must.. try... and... concentrate... ®
Bootnote
Apparently the stampede of Reg letches wishing to be hypnotised by the young lady's assets has brought down the site. We suggest you lay off for a bit while ringtonezone gets its act together. If you really can't wait, try this interim measure: stare at the photo above while shaking your monitor.