NEC boffins develop 3D paint, spray it on laptops
For once, worth watching it dry?
---
NEC designers must have been working overtime if its latest creation is anything to go by: a coloured casing for its LaVie compact notebook with a unique 3D optical effect.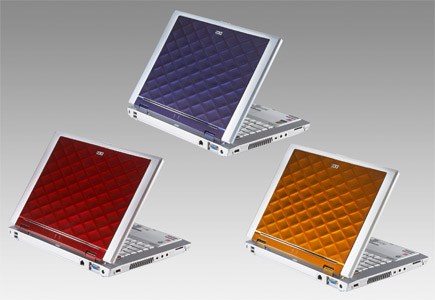 3D glasses not included... or necessary
The LaVie G Type L Basic laptop, an expansion to NEC's existing LaVie notebook range, comes with a "snow white" outer casing as standard. However, users can now customise their machine with either a red, blue or yellow front.
But we're not talking a plain old paint job. The coloured casing uses a special metallic paint which, when surrounded by a magnetic field during the drying process, takes on a hologram-style criss-cross diamond pattern.
While watching paint dry might not be everyone's forte, we have to give credit to NEC for this truly wacky idea that might just give the lie to the old 'as dull as...' adage.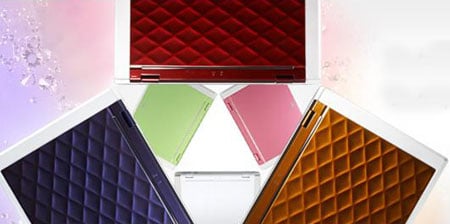 The machine's technical specs are also customisable, with the option of either an AMD 1.8GHz single-core Sempron 3400+ CPU or an AMD dual-core Turion 64 X2, available at a veriety of clock speeds. It also has a 15.4in 1280 x 800 display.
Windows Vista is included and an 80GB hard drive is built in, as well as a CD-R/RW/DVD-ROM optical dirve and four USB 2.0 ports.
Sadly, you can only get hold of the fancy LaVies in Japan, where it retails for ¥105,210 (£424/€626/$862).