Accessory specialist Belkin will this month connect consumers with the latest incarnation of its shiny black N1 802.11n Wi-Fi router - a slimline system with a built-in download speedometer.


Belkin's N1 Vision: download-o-meter
The product is called the N1 Vision, the download meter is a total gimmick. However, Belkin claimed the screen on which the speedo is displayed is also used as status read-out - the image matches the coloured panel to be found in the existing N1 router - and to present a quick set-up system for novice users.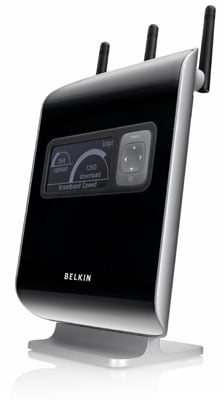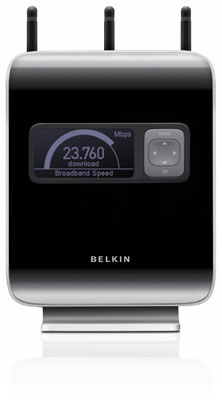 Belkin's N1 Vision: back in black
Belkin didn't say which version of 802.11n the N1 Vision uses, but our guess is that it's a Draft 2.0 device, particular now that industry body the Wi-Fi Alliance has begun interoperability testing using that version of the WLAN spec.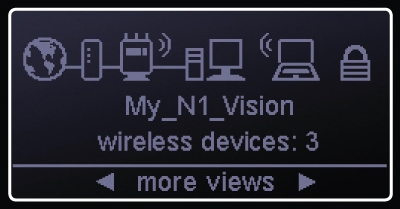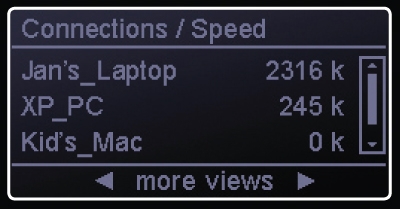 Belkin's N1 Vision: status and set-up screens
The N1 Vision supports all the usual Wi-Fi security standards and is compatible with older 802.11b and 802.11g kit. But not, we note, 802.11a - so this single-band router won't let to broaden your Wi-Fi coverage into the less crowded, less noisy 5GHz band, unlike Apple's AirPort Extreme Basestation, for example.
Due to arrive in the US by the end of the month, the N1 Vision will appear in Europe and Asia soon after, Belkin said. The US price will be $200 (£98/€145).
Similar topics