It seems that Sony's PlayStation Portable (PSP) has been working out and lost some of its puppy fat, resulting in a re-designed Sony handheld console that's 33 per cent lighter and 19 per cent slimmer - as predicted almost a year ago.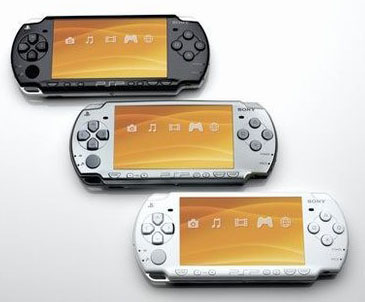 The PSP has now lost some of its bulk
The announcement, made at the E3 games show in California last night, follows Sony's confirmation in March that a redesigned PSP was on its way. It also comes less than a month after Sony released a firmware update for the console, which can give its processor a 25 per cent clock-speed boost. Indeed, the new model sports the faster, 333MHz CPU frequency.
The PSP now weighs 189g and is just 1.8cm thick. A video-out port has also been added, allowing gamers to play games and watch UMD movies on a larger screen.
A caching ability has also been built in, which enables the PSP to temporarily store game data from the UMD, which should help to reduce loading times. The PSP can now also be charged by USB cable through the PS3 or a PC, even while a data transfer is taking place.
Sony said it will release the slimmer PSP in a series of bundle packs, including a Star Wars edition console that has Darth Vader etched onto its underbelly.
Sony's redesigned PSP will be available in Europe, Japan and the US from September and, although no official pricing has been released, it is rumoured to be expected to cost around $200 (£98/€145), with a choice of either a piano black, white or silver casing.