Updated Accessory maker Belkin has launched a USB hub that uses the wireless version of the popular peripheral plug technology.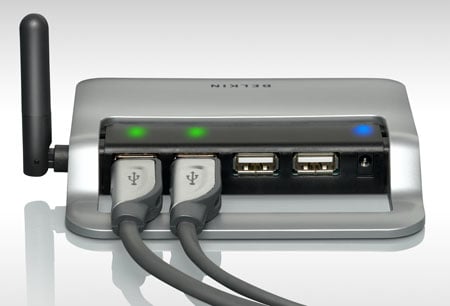 Belkin's Wireless USB Hub: USB-over-next-gen Wi-Fi
The unit's specifications and look have changed a bit since we reported on the prototype. Originally intended to be a shiny black slab of a product, the better to tie in with Belkin's N1 802.11n next-gen Wi-Fi router, the Wireless USB Hub has been tweaked to look at home with the N1 Vision Belkin announced last week.
But - and here's the crucial point, and one we missed earlier, ahem - the wireless is Wireless USB, not Wi-Fi.
The hub connects wireless to a add-in Wireless USB dongle that comes bundled with the product and which you connect to your PC. Then you can send documents to a connected printer or back-up files to an external hard drive, all as if they were connected directly to said computer. Belkin claimed it operates at distances of up to 30ft.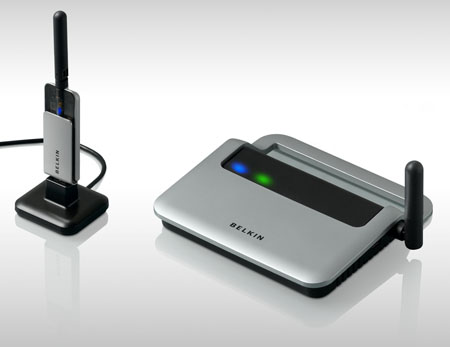 Belkin's Wireless USB Hub: PC-friendly WUSB adaptor included
The Wireless USB Hub goes on sale late August, Belkin said, for $200. The European roll-out will follow soon after, the company said.