Buying presents can be an arduous task, but when pondering the perfect gift for the gadget geek - or geekette - in your life then look no further than the His and Hers USB gift set.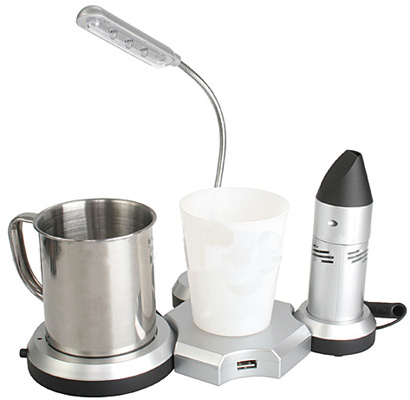 The USB gift set for men
For the men, the set includes a mini vacuum cleaner with brush, a desk lamp, a cup warmer and a mood light pen holder with four USB ports around its base. Each are decked out in a rather stylish shade of silver and should look good on any desk.
For the girlfriend/missus/maiden aunt, the set is almost identical, but swaps out the desk lamp and cup warmer for a fan and lighted mirror. All the USB gadgets are, of course, an appropriately feminine - apparently - shade of plastic pink.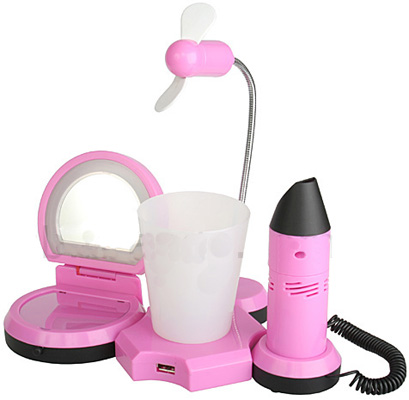 The USB gift set for ladies
Both sets are compatible with PCs and Macs, and don't require driver installation before use.
Both sets are available now for around $30 ($14/€21).