Considered by many to once upon a time represent the epitome of clubbing culture, the Ministry of Sound has launched its latest digital music player, pitching it against the epitome of MP3 gadgets, the iPod.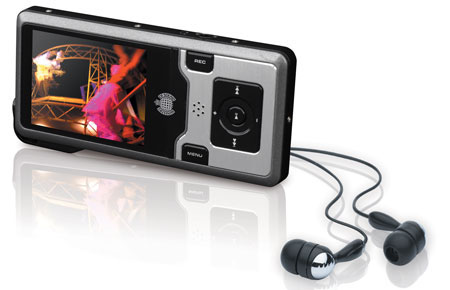 Ministry of Sound's MP3 player: fit for some bangin' tunes
The MoS machine comes with the slightly less cool name of MOSMP085, but name aside, it has up to a 2GB memory and supports all the usual formats: MP3, WAV and WMA DRM on the audio side, JPEG for pictures. It can also display song lyrics as well if they've been embedded in song files.
Although not the best looking player on the market, the MOSMP085 appears reasonably sized in comparison to other players and mixes brushed aluminium with black plastic buttons for durability.
It has a 2in TFT colour display - sporting the essential Ministry of Sound logo, of course - and six pre-set equaliser sound settings, presumably including dance, trance and house.
There is no word on how long the internal battery lasts during use, so we don't know if it'll keep going until 4am. But it does have an internal microphone and speaker so that it can be used as a dictaphone during the daytime and a mini ghetto-blaster during the evening.
The MOSMP085 will be available from the end of July, priced at £69 (€102/$140).