Hitachi goes global with vein recognition biometric
Buster Bloodvessel
Retinal scans, finger prints or facial recognition get most of the attention but developers across the world are quietly labouring away at alternative types of biometrics.
Recognition by the way someone walks (their gait) or the rhythm they make when they type and others have each been tried as potential biometrics. Hitachi is adding to this stock with the worldwide release this month of a finger vein identity authentication device.
Kit based on the technology will be available. Hitachi is also making a software development kit available to integrate the unit into existing security set-ups.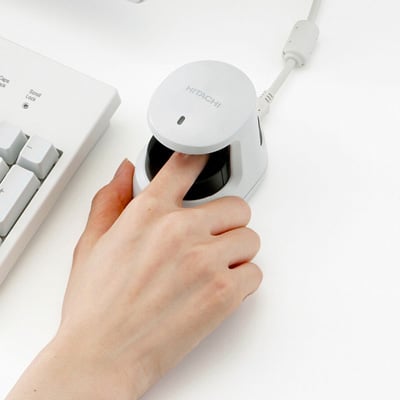 The product is based on PC log-in technology that's been on sale in Japan since October 2006. The technology is also as a validation device for bank ATMs: according to Hitachi, about 80 per cent of the financial institutions in Japan had adopted finger vein biometrics by the end of March 2007. Other applications such as opening car doors may also be possible.
The technology uses the vein patterns in users' fingers to manage their computer login process. A single chip design means the unit can be small and cheap.
User biometrics are captured, and subsequently verified, using a contact-less technique. Light penetrates through the finger using a light-transmission technique to allow the detection of the structure of the vein pattern. This vein pattern is image-processed using a special algorithm, resulting in digital data that can be stored in a relevant data repository.
Hitachi reckons vein authentication can offer higher accuracy rates than finger print recognition, with the additional benefit that finger vein patterns are thought to be impossible to forge. By contrast, finger print recognition technology has proved all too susceptible to attack. ®