Laser-sight gun grip targets Wii gamers
Bang, bang
Wii warriors awaiting the arrival of Nintendo's Wii Zapper gun-style Remote holder don't need to go into virtual combat unarmed. US retailer DealExtreme is offering a pair of products designed to give players a more realistic experience.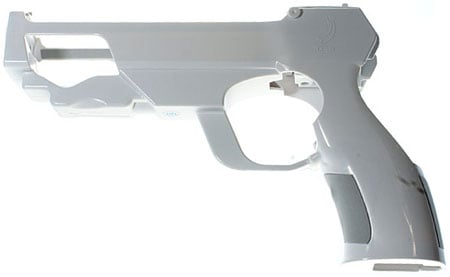 The Light Gun for Wii: stick 'em up
First up, the Light Gun with Laser Sight, a pistol unit into which you clip the standard Wii Remote. Bung in a couple of AA batteries too and touching the trigger sends out a beam of laser light to aid your aim.


Wii Blaster: lock and, as they say, load
Then there's the Wii Blaster, a longer, rifle-like unit that takes not only the Remote - it fits into a space in the front of the 'barrel' - but also the Wii's Nunchuk controller, which sits in the stock. The unit opens at the breech, shotgun fashion, for games that make you point the Remote down to reload. There's no laser this time, but a top-of-the-barrel sight for aiming.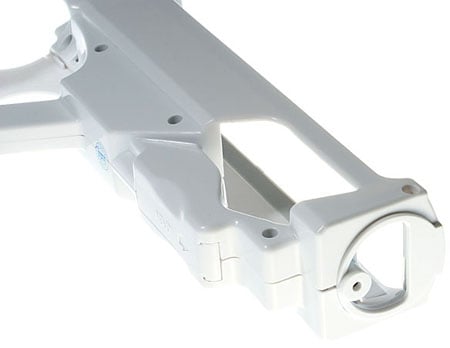 The Light Gun for Wii: laser aim aid
Available now from DealExtreme, the Wii Blaster costs $17 (£8/€12), while the Light Gun costs $14 (£7/€10).