Fresh speculation has begun circulating online that Hitachi is set to bring the world's first Blu-ray Disc-equipped camcorder to market, after the company announced a camcorder friendly optical pick-up.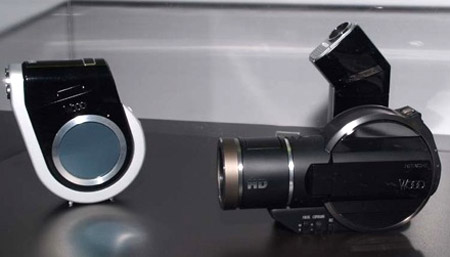 Hitachi's Blu-ray camcorder: the shape of things to come?
Hitachi first showed a prototype for such a camcorder at the Ceatec trade fair in Japan last year, when it was also rumoured that it had developed an optical read/write head designed to work with 8cm Blu-ray Discs.
The optical head is said to have been integrated into a camcorder also thought capable of using BD-R/RE media and DVD±R/RW/RAM discs. It is said to have s 5.3-megapixel image sensor ready to shoot at an HD resolutiuon of 1920 x 1080.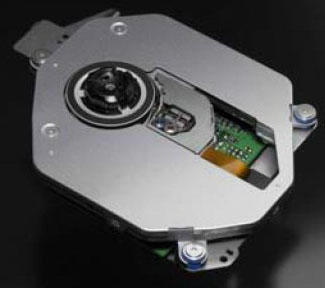 The Blu-ray head
Online sources have also speculated that the camcorder would support MPEG 4 AVC and H.264 for HDTV images and MPEG 2 for standard-definition video - largely because that's what a video processing chip recently announced by Hitachi can do.