Revo Pico+ DAB radio
Pick up a perfect portable radio partner
Review Digital radio has come along way in a short time and thankfully the DAB market in now maturing with a wider range of choice that offers not only the variety of DAB stations, but also more features to more effectively exploit the digital nature of the medium.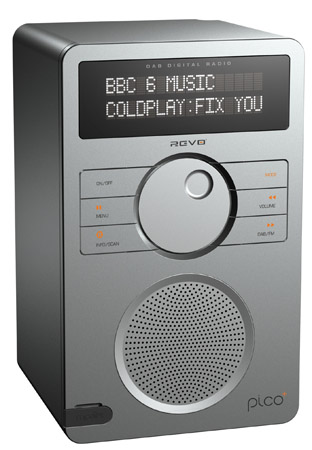 Revo Pico+ portable DAB radio
The growth in popularity of DAB radio in recent times has encouraged many new brands into the market with varying degrees of success. Many of the newer brands have, at least according to some of the more established players, actually held the format back with inferior products which has to some extent dampened consumer confidence.
So it's really good to see a new company that does just the opposite. Scotland-based Revo, got its first break in the DAB market when it bought out the Revo in Car DAB Digital Radio Adapter in 2005. This product, which turned an ordinary car radio into a DAB model, won several awards and gave the company the momentum to follow up with products like the Pico+.
At first glance the product looks like a straightforward compact portable DAB radio, but this little gem (just 16.7cm high and 10.3cm wide) packs more features into a DAB of this size than we have seen before. Pico+ delivers a feature and accessory range more often seen on larger 'kitchen' type models with pause, rewind and recording of live radio, drag and drop MP3 storage on an SD card and playback from a personal music player.
There is also an infrared remote control, an in-car power cord, DC power cord, a European plug adapter and a cable for personal media player connection all supplied as standard. Also in line with its portable credentials, the Pico+ has a hardy rubberised coating and all the inputs are protected with rubberised covers, which have special plugs that sink into the various connections for maximum protection from the damp.
Many radios claim to be portable, without delivering much beyond the fact that you can pick them up. However, the Pico+'s accessories range and rugged exterior make it the genuine article, perfect for holidays, festivals or bathroom use, which many portables struggle with long-term due to condensation. But the radio is not just about portability and exterior build quality, the Pico+ has performance to match.