3D handset hits streets of Japan
Time to bin those specs you got with Jaws 3
---
Our mobile phones will be slimmer, 3G-enabled and sporting 3D fascias. That's if your expectations are based on handsets now available in Japan, where NEC has just unveiled the world's slimmest clamshell handset for the W-CDMA network that features a stereoscopic fascia.
The rectangular N704iμ handset, which has just gone on sale in Japan over the NTT DoCoMo network, measures 10 x 5 x 1cm and weighs about 90g. It also has a maximum continuous stand-by time of around 690 hours, a continuous talk time of around 200 minutes and continuous video calling time of around 135 minutes.
The phone is also equipped with an LCD screen that provides a resolution of 240 x 345 pixels.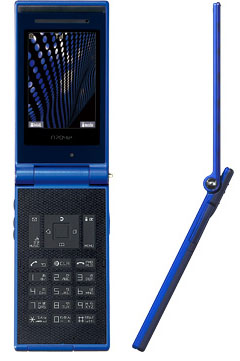 The N704iμ brings size 0 to mobiles
The handset's stereoscopic outer casing has to be the phone's most unique feature though, which provides 3D shades of blue, black and white. The idea sounds very similar to NEC's LaVie G Type L Basic laptop, which comes in a variety of 3D colour casings, created by using a special metallic paint which, when surrounded by a magnetic field during the drying process, takes on a hologram-style criss-cross diamond pattern.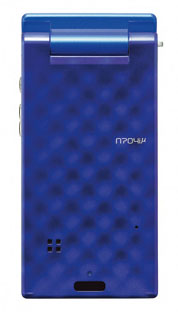 We're assured it's a 3D fascia
Once the 'uniqueness' of its 3D design wears off though, the handset also has two cameras, an inner and an outer, to keep users amused. The inner camera has a maximum resolution of 330,000 pixels, while its outer camera provides a higher 1.3-megapixel maximum.
Additional features include a microSD slot for cards of up to 2GB, ultra-thin speakers and LEDs on its outer cover that alert users to the presence of an incoming call or text message.
There's no word from NEC on whether the handset will be released outside of Japan just yet and a price is still to be confirmed.
Similar topics
Narrower topics