Alienware Area-51 m9750
It's a laptop, but not as we know it...
---
Review One word can describe the Alienware Area-51 m9750: big. It's as if the person designing it thought they were in Burger King and decided to Go Large at every opportunity. It's got two hard drives, two graphics cards, two processor cores and a whopping 17in screen. There's another thing that's big about the m9750 - its price.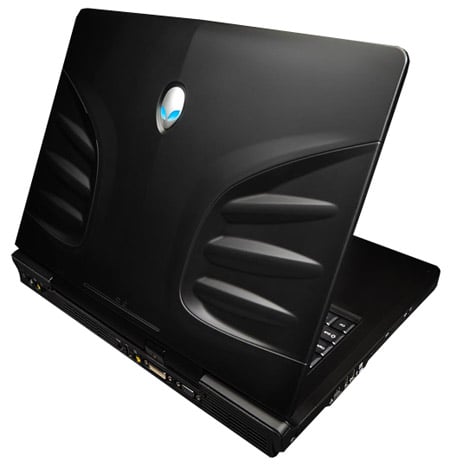 There's no skirting around the subject - £2,491 is a lot of money to pay for a laptop, no matter how you look at it. If you strip it back to its barest elements it can be yours for £1,197 but you'll have to pare down the specifications to just one hard drive and graphics card and lower the screen resolution, among other things.
There is no denying that Alienware has thrown a huge amount of technology into the m9750. Its 17in screen runs at an HD friendly WUXGA resolution of 1,920 x 1,200 pixels. The screen is fed by not one, but two 512MB nVidia GeForce Go 7950 GTX graphics cards in an SLI configuration, so unlike most portable computers gaming is a realistic option.
It's powered by an Intel Core 2 Duo T7600 running at 2.33GHz with 2GB of DDR RAM and comes loaded with a copy of Windows Vista Ultimate. It features two 250GB 5,400rpm Sata drives, which can be configured either as a 500GB RAID 0 disk or 250GB mirrored RAID 1 drive. It features an 8x dual layer DVD writer - with Blu-ray available as an option for £328 more.
Given the amount of technology housed inside the m9750, it's no surprise to learn that its case measures a bulky 39.5 x 29.9cm, although it's not actually as thick as you would expect at only 3.8cm. It's a pretty hefty laptop too, weighing in at 4.3kg - it's definitely not the sort of machine you'd want to lug around for a prolonged period of time.