This article is more than 1 year old
Nokia to jump on music download bandwagon?
Rumours abound
Nokia is on the verge of launching its own iTunes-like music downloads service, if rumours are correct. Online reports suggest the handset vendor is to unveil the service later this month, alongside two new music-oriented handsets.
Speculation has it that Nokia will unveil the service on 29 August at the Ministry of Sound nightclub in London. The unnamed service could allow users to download songs, and potentially games, onto their PCs and then transfer them to their mobile phone or other music player.
Reports suggest the firm will allow users to transfer songs onto non-Nokia handsets using DRM software.
What hasn't been hinted at so far is which music artists have signed up to the service. This could be one of the deciding factors in the site's popularity - Apple's iTunes service currently has one of the largest legal downloads libraries on the internet, running into millions of songs.
Nokia already has one online music service called Music Recommenders. Launched in September last year, it works on the concept that record shops around the world, and even artists, recommend songs from obscure bands or independent labels. However, it operates as more of a song sample centre than an iTunes-esque download site.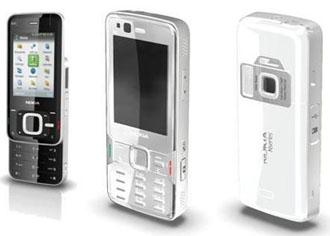 Nokia's N81 (left) and N82 (right)
Reports also suggest the Finnish company will unveil two supporting music-orientated 3G handsets, the N81 and N82.
The N81 is thought to be a slider phone with 8GB of memory, a 2.4in QVGA display, Wi-Fi connectivity, and Bluetooth. A 3.5mm headphone jack may also be built in.
The N82 may offer many of the same features, including a 5-megapixel camera, 2.4in QVGA display, Bluetooth, and Wi-Fi connectivity. However, it may additionally feature an FM tuner and a microSD card slot.