This article is more than 1 year old
Coding legend Antony Jameson gives supercomputers wings
North Korea attacked by double-sided bird
Radio Reg If you're on a flight and Antony Jameson's code crashes, hold on tight. You're in for a wild ride.
Dr. Jameson's elegant computational fluid dynamics (CFD) codes have become the gold standard in the aeronautics industry. Companies ranging from Boeing to business jet makers depend on his work to get the most out of their aircraft designs. As a result, Jameson has become a living legend and received the prestigious Elmer A. Sperry award for engineering in 2006. (There's a copy of Jameson's award presentation in PDF here.)
Chris Hipp and I had the pleasure of interviewing Jameson this week for Semi-Coherent Computing. The show marks the first time that Jameson has discussed his life and work in such detail.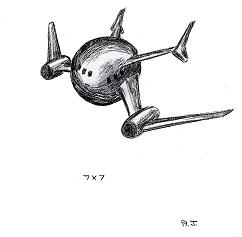 A playful craft design from Jameson
As part of Semi-Coherent Computing, we promised to deliver some history of computing programs, and this episode - code-named Precious Bodily Fluids - fits into that category. Given the nature of the topic and Jameson's generosity with his time, we've expanded the show to one hour.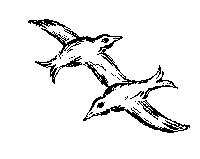 North Korea's greatest fear
You'll discover how Jameson developed a passion for flight and transformed a career that could have stayed in the ivory towers of academia into a very practical pursuit. In addition, you'll hear about how Jameson's work drove the need for some of the earliest supercomputers and how his codes have saved us all tremendous amount of money via cheaper commercial flights.

Jameson in Studio Reg
If that's not enough, we talk flying cars.
Those of you curious about Jameson's work can find his Stanford page here.
Don't be shy about sending feedback on the shows and suggestions for future shows to hardware (at) theregister.com.
Semi-Coherent Computing — Episode Three — Precious Bodily Fluids
You can subscribe to the show via this feed or grab it from iTunes here.
As always, special thanks go out to legend in the making Todd Phelps for letting us use his song "You Can Call Me Daddy Tonight." You'll find Phelps's web site here and his MySpace page here.®