Management vs. the virtual server
A look at how the industry is moving to abstraction
---
LinuxWorld Virtualization is certainly creating a lot of buzz in the industry, but despite the technology's hefty promises of cost cutting and consolidation, the vast majority of businesses are still running on physical hardware.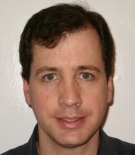 Tony Iams, senior analyst of enterprise IT research firm Ideas International has been busy sniffing around the data centers to get a feel for how the emerging technology is changing the way IT works. Ideas interviewed around 50 companies of various sizes that have deployed virtualization. The firm focused both on businesses using the industry-standard x86 platform as well as other classes of systems such as Unix, IBM's System i and mainframes.
At a LinuxWorld panel in San Francisco today, Iams explained the motivations for companies to move to a virtual platform and the pitfalls that arise from making the switch.
The dangling carrot
Ideas found the push towards virtualization is largely a bottom-up affair. The people in the IT department most often want to implement the technology to make their lives easier rather than a CFO demanding virtualization to save money.
How virtualization is actually implemented is generally split between x86 and UNIX servers. According to Iams, x86 virtualization is typically driven by large-scale consolidation - where a business has several fixed workload servers and want to stack them on virtual machines to have fewer boxes to maintain.
Unix virtualization, on the other hand, is driven by workload management and utilization. Where previously the IT staff would buy a large server configured for the peak workload of an application, virtualization allows the resources to be dynamically changed based on demand without shutting it down.
Few businesses interviewed were deploying storage virtualization. Most found, after crunching the numbers, that it wasn't worth the effort, and opted to buy more, traditional, storage devices.
Breaking even
For x86 platforms, the break-even point of consolidation is five-six servers. If a business is moving less than that onto a machine, they're spending more on virtualization software than they are saving on reducing infrastructure.
For Unix systems with variable workloads, being able to configure an application for average usage rather than peak times saves money if three or more can be put into a box running a virtual environment.
Similar topics
Narrower topics