This article is more than 1 year old
'Portable' CD player puts MP3 into a spin
Listen carefully
During the transition period between technology formats, such from CDs to MP3s, consumers inevitably go through a period where they want 'all in one' players'. So, one designer has developed a concept MP3-cum-CD player that promises to play MP3 and traditional CDs, but in a way that's anything but traditional.
The DMP looks fairly normal at first. It's supports MP3 files, has a USB port, headphone jack, keypads for play/skip/volume adjustments and so on. It also has a built in microphone and circular LCD display.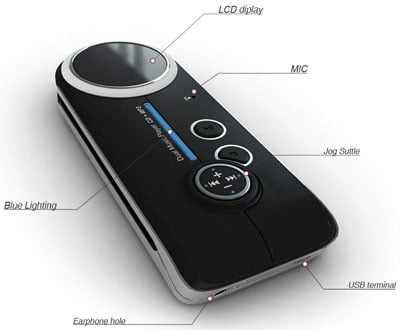 At first the DMP looks just like any other MP3 player, but then...
But the player can also play CDs by splitting into a V shape. This creates enough room for a standard CD to be popped into the device and played as though it were some form of CD player with its casing missing.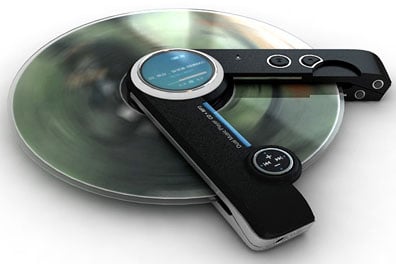 ...its split personality is revealed
It's not exactly clear whether you could put the DWP into your pocket while out and about, as a rapidly rotating disc without any protection to its underside is likely to result in multiple scratches to its under-surface. Not to mention to your hands, things in your pocket...need we go on?
DWP is still a concept at this stage, but we should give its designer full marks for originality.