RIM BlackBerry 8820 smartphone
Now with added Wi-Fi
---
Review It seems that Research In Motion (RIM) just can't help adding new features to its BlackBerry line. It's barely six months since the 8800 was released and there's already a new model nipping at its heels. The 8820 offers the form factor and features of its predecessor but adds a couple of new extras - most notably Wi-Fi.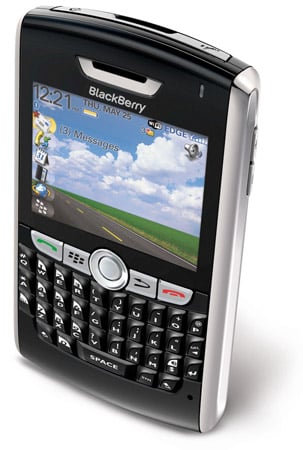 RIM's BlackBerry 8820: Wi-Fi at last
Now, before you get all excited and start thinking of making next-to-nothing VoIP calls rather than paying over-the-odds mobile rates there's something to bear in mind. While the 8820 offers 802.11g connectivity there's no SIP (Session Initiation Protocol) support, unlike other Wi-Fi mobiles - though whether the network has hobbled it or not is another matter.
Instead, the 8820 supports UMA (Unlicensed Mobile Access), which means you can't just sign up for any old VoIP service. Essentially, the phone sees your home Wi-Fi connection as a basestation and an extension of the mobile network. It does mean that you should be able to get cheaper calls, but that depends on your network. On the plus side, it allows for seamless handover between GSM and Wi-Fi - so if you're talking to someone as you get home, the call will automatically switch to your wireless network.
The 8820 is currently only available on Orange, so it should work with the carrier's Unique UMA service. However, the review unit was supplied with a Vodafone SIM, so it wasn't possible to test this.
To help manage the increasing number of connections on offer, the BlackBerry's normal Wireless On/Off icon has been replaced with a new Manage Connections utility that controls GSM/GPRS, Wi-Fi and Bluetooth from a single place.