This article is more than 1 year old
Logitech brings Bluetooth to mice
Logitech is once again embracing Bluetooth technology: the V470, launched today, is a cordless mouse that dispenses with the USB-connected receiver device the company usually connects its wireless rodents too.

Logitech's V470: Bluetooth connection
The V470's Bluetooth 1.2 connection works with any suitably enabled laptop or desktop PC and has a maximum transmission distance of 9m. It uses laser tracking to provide smooth cursor control across virtually any surface, Logitech claimed, including your bog-standard sarnie crumb-littered desktop.
Users can also zoom in and out or scroll horizontally and vertically across the screen, thanks to the device's smooth two-way scroll wheel.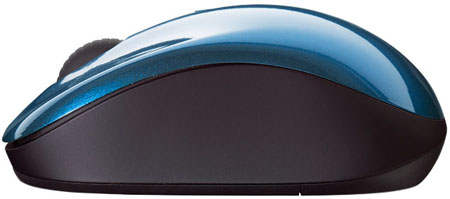 Logitech's V740: showing some side
The mouse runs off two AA batteries and will operate for up to four months - a battery life indicator and on/off switch also help to monitor and maximise the duration. A protective travel pouch is also included.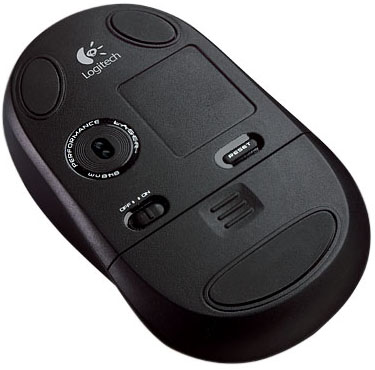 Logitech's V470: sophisticated undercarriage
The V470 will be available in either high-gloss blue or white. It will go on sale across Europe in September and retail for £35 ($70/€57).