US retailer Best Buy is attempting to tone down its blokey image and embrace its feminine side with a line of femme-friendly iPod, phone, camera and laptop cases styled by fashion house Liz Claiborne.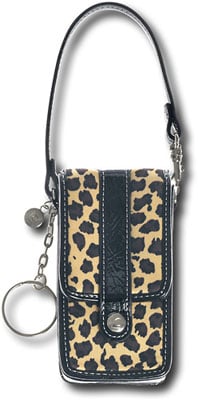 Liz Claiborne's Best Buy accessories: iPod holders...
Available throughout the Best Buy chain and through the retailer's online store, the designer cases come in "a variety of designs and fabrics, including luxe leathers, jacquard patterns and metallic and patent finishes", the partners said.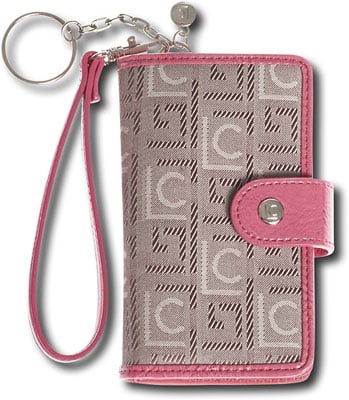 ...phone cases...
Yes, there are touches of pink, but none of that 'take standard product and colour it pink' business that so many tech companies reckon will bring their offerings instant woman appeal.
Actually, the Liz Claiborne range isn't half stylish. The various items look good in their own right, not coming across as over-designed in a bid to MAKE IT CLEAR they're for girls not guys.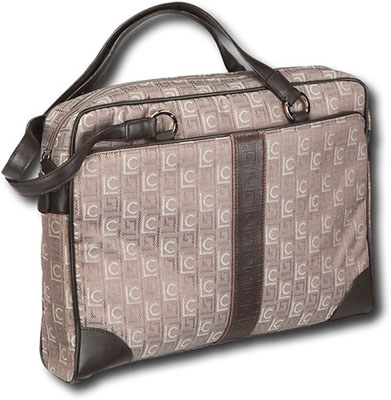 ...and - hurrah - handbags!
My favourite: the red leather handbag with a removable laptop slip case. Now to work on the TOYboy in time for his next trip to the States... if you really love me, you could get me one of these, sweetie...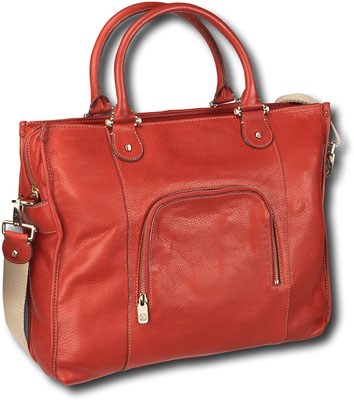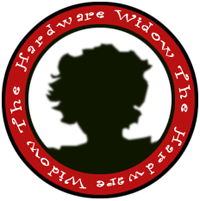 The Hardware Widow is hitched to a younger, hardware-obsessed geek - the Tech Obsessed Youth - who thinks he knows more about technology than she does...