This article is more than 1 year old
Thinking outside the Opera box
Von Tetzchner sings to El Reg
On mobile networks the latencies are still big, but surely the screens and the devices will always be smaller than the desktops web designers are targeting?
Heh. When you think of a web designer it's a guy with a big computer, a big screen and direct connection to the service. Some of these guys look differently when they use their own services on location.
But stats are showing up on the Wii. There's traffic coming from something other than the desktop, that is going to be significant. People are already taking Wii into consideration - some fairly big companies are optimising it. Google, Yahoo" and YouTube are optimising for Wii so that you do't have to do a lot of work, for example, sending something that doesn't require you to zoom in on the TV, for example. These are important.
With Mini being popular they're thinking about this and more. I'm certain this is a trend that's going to continue. For example, using hovers doesn't work well on a device where you don't have a cursor, such as the iPhone.
Something for web designers and us to think about too.
Mini has its roots in the caching service you rolled out years ago. But the business model for Mini has changed over time. Can you take us through the evolution of that?
Actually, from the first version of Mini it's been free to end users. We're trying to learn from the desktop experience we had. People were saying, "we love Opera, it's the best browser", but we were held back by the business model.
We tried an ad-supported model for a while and the ad revenues continued to increase - although we never made money off the advertising, to be frank. Then there was a negative focus on ad-supported models, because a lot of the apps out there, such as LimeWire, were spying on the end user. Then we saw how FireFox got a big market share in a short space of time. That business model - we make deals off search side revenues - has allowed us to grow, and grow market share.
So we're able to invest more and money on desktop.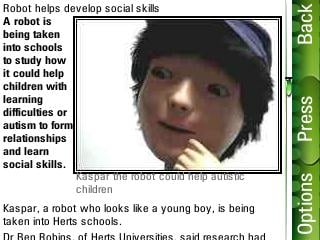 Opera Mobile running on the Motorola Z8
Does Mini make money?
We're not making money off Mini at this time. But we have achieved one billion page views, and so we believe we can have business models with Mini that don't upset users. We make money through operator deals and the Yahoo! deal, for example. We're also offering it on the server side. T-Mobile, Vodafone, Telfonica, all get specialised versions with their own front pages - and they pay us for the hosting.
There's been some controversy about the dependence of FireFox on Google. The company has gained at least $50m a year from Google. Do you feel Google "owns" you?
If you look at our numbers we're not receiving those kinds of numbers - but with Google and Yahoo! and companies like that, Amazon, they raise revenue for us - that allows to have free desktop browser.
I believe we have a good business model and it is good to focus on the best product for the end users - we don't have to charge.