Gaming peripherals specialist Razer launched its latest mouse this week, pledging a rage-topping level of sensitivity and a firefight fast response time. Separately, Microsoft unveiled a Vista-friendly gaming mouse of its own.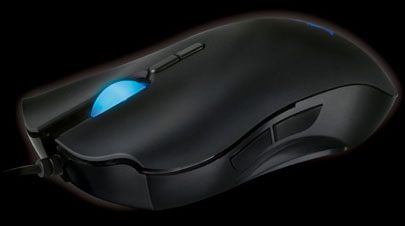 Razer's Lachesis
The corded Razer Lachesis mouse provides a 4000 dots per inch (dpi) sensitivity level - 800dpi higher than its predecessor - and was unveiled at this week's Games Convention in Leipzig, Germany, under the modest banner of the "pinnacle achievement in gaming mice".
The Lanchesis offers gamers an improvement in tracking speed, compared to previous models like the 1G and 2G, giving it a 35 inches per second (ips) boost to between 60ips and 100ips. Acceleration has also been boosted by 5G to 25G, while the earlier models both achieved a 20G acceleration. Razer also claimed a 1ms response time, which is pretty impressive in comparison to, say, Logitech's G9 6.4ms Laser Mouse.
Razer said its mouse will strop tracking at much lower lift-off levels than other laser sensors, helping to prevent tracking errors or inadvertent gaming movements if you lift the mouse too high off a surface or, alternatively, if you drop it onto the floor.
Lanchesis features a "claw grip-style" design with rubberised matte finish, a glowing scroll wheel, pulsating Razer logo and, for a touch of bling, a gold-plated USB connector. There's also a good selection of individually programmable shortcut buttons available for gamers, with two placed directly underneath the scroll wheel.
The Razer is available in either white or Banshee blue. It will retail in the US for $80 (£40/€65), although a UK-specific price has not yet been announced, and it will become globally available in October.
Determined not to be outdone, Microsoft also kept its finger on the button and launched the futuristic SideWinder mouse at the German games conference this week.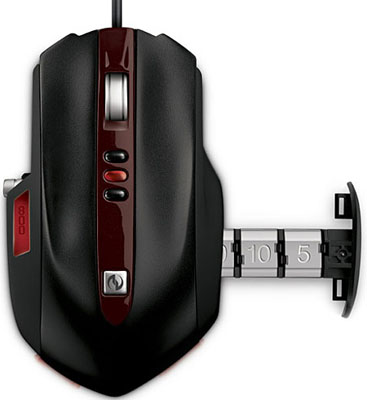 MS' SideWinder: won't be sleeping tonight
The mouse features an LCD display on its left-hand side that shows the current DPI settings and it links up to Vista via a shortcut key that launches Windows Vista Games Explorer. It also has an adjustable weight tray and interchangeable feet for a gamer-customised glide preference.
Microsoft claimed that because, admittedly cordless mice can be slower to respond than corded mice, the SideWinder can have the best of both worlds by being a corded mouse with a unique cable management system, giving the feel of a wireless mouse with the connection speed of a wired mouse.
Ergonomics also seems to have been a factor in the SideWinder's design: the metal scroll wheel to help gamers "feel" each movement as they scroll, the maker claimed.
The SideWinder will retail in the US for $80 (£40/€60) and will be available there from October. However, Microsoft has yet to confirm a UK-specific date.
Similar topics