This article is more than 1 year old
Crytek names Crysis demo release day
Ready for DX10?
Eagerly anticipated first-person shooter Crysis will debut in a single-player demo form on 25 September, the company's developer, Crytek, has revealed.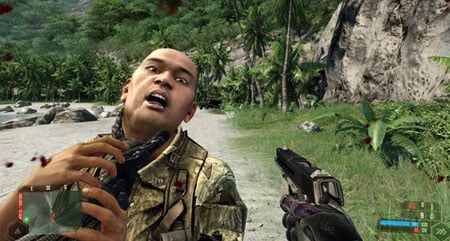 Crytek's Crysis
The demo is set to feature the game's entire first level.
Crysis has been drawing the attention of PC gamers not only because it's the follow up to Crytek's hugely popular Far Cry but also because it's set to be one of the first games written for Microsoft's DirectX 10 Windows games foundation.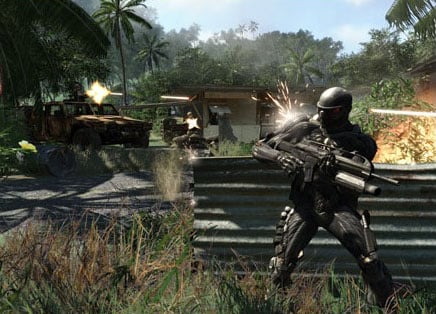 Crytek's said nothing in public about the game's system requirements but to get the most out of its "next-generation graphics... built from the ground up using Crytek's proprietary CryEngine 2". The "visuals define 'state of the art', with full DX10 support". So we're looking at an Nvidia GeForce 8 series or AMD ATI Radeon HD class graphics card.
Crytek promises "scalable options to deliver solid performance on older machines", and the demo will be the first chance gamers get to assess just how well - or not - their current system is going to be able to cope with the new game.
Crysis is set to go on sale internationally on 16 November.