This article is more than 1 year old
HTC slides out TyTN II 'super 3G' smartphone
Orange, T-Mobile, Vodafone signed up to sell it
Smartphone specialist HTC has revamped its TyTN handset, packing in not only Windows Mobile 6 but integrating support for high-speed 3G downloads and a GPS receiver.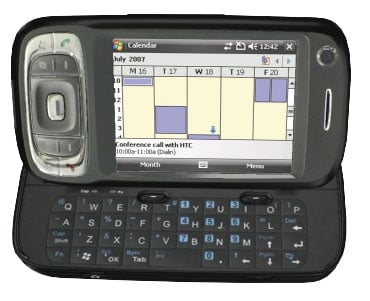 HTC's TyTN II smartphone
The sequel's unsurprisingly called the TyTN II. Like the original, it comes in a tablet form factor based around a 2.8in, 240 x 320 display, with Bluetooth 2.0 and 802.11b/g providing wireless connectivity in addition to the quad-band GSM/GPRS/Edge and tri-band 3G UMTS radios.
Once again, there's a slide-out Qwerty keyboard. This time round, however, the screen can be raised up at an angle to the keys, clamshell-style. There's even what HTC called a "360° three-way jog wheel" for scrolling. And HTC has incorporated its iPhone-esque Touch front-end for Windows Mobile.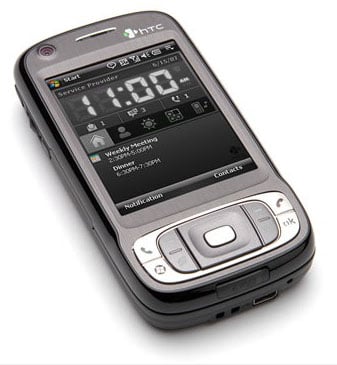 The TyTN II's main camera is a three-megapixel job, up from the old TyTN's two-megapixel snapper. Once again, there's a Micro SD card slot to boost the 128MB of on-board memory - up from the original model's 64MB.
HTC's bundling TomTom's Navigator 6 Taster Edition to work with the new machine's GPS pick-up. The Taster Edition is essentially the navigation software but no maps to go with it - these you'll need to purchase separately, though you can download one for free, we understand.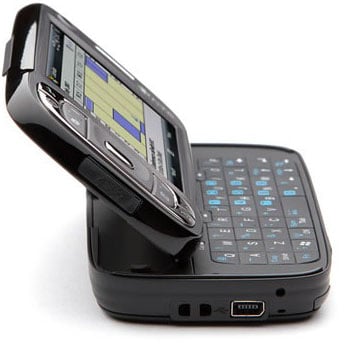 HTC claimed the TyTN II offers seven hours' GSM talk time, dropping to around 4.5 hours when you're using 3G. Having Bluetooth and Wi-Fi turned on too is likely to reduce both figures.
The TyTN II is due to go on sale at the end of September, not only from HTC but also from Orange, T-Mobile, Telefonica and Vodafone.