This article is more than 1 year old
Republicans hammer Brit artist's Bush
Presidential portrait constructed from porn mag clippings
US Republicans are none too pleased with Brit artist Jonathan Yeo, who's just completed a fetching portrait of George Bush constructed from grumble mag clippings: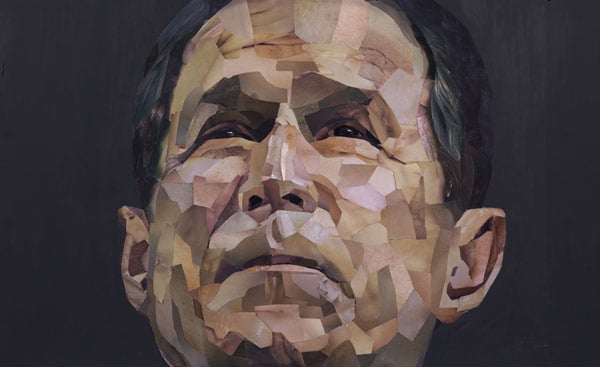 The work was unveiled yesterday at London's Lazarides gallery, which explains the motivation behind the thought-provoking piece: "Yeo was commissioned to undertake a portrait of US President George W Bush, but was later told his services were not required. He decided to continue the commission on his own..."
According to the Sun, Republicans have reacted with predictable indignation. A spokesman for Republicans Abroad International said: "This will cause outrage in America. Some people will think it's funny - but personally I think it is a cheap stunt."
A spokesman for the Texas tentacle of the Republican Party chipped in with: "This picture is very distasteful. Why would anyone want to make a picture of our President from pornographic material?"
The answer is, as Yeo explained at the meisterwork's launch: "I did it for fun, not to offend, but I'm pleased with it. I did it to amuse." ®