Palm is to launch its next new European smartphone - codenamed 'Otto' - in just over a week's time, on 12 September, the company has revealed.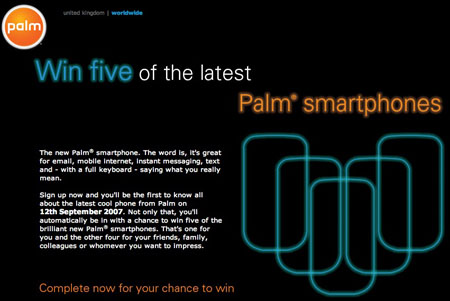 Palm's Otto: Gandolf for Europe's 3G market?
A teaser page posted on Palm's European website offers five of the unnamed handsets to the winner of a draw pulled from all the folk it hopes will sign up to receive news of the phone on 12 September.
The handset will be offered in four countries at first: the UK, Germany, the Netherlands and Italy.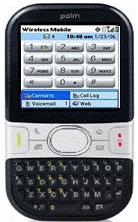 Palm's Gandolf: the Centro design?
Believed to be codenamed 'Otto', the European handset could well be based on the 'Gandolf' design that's been leaked out onto the web a couple of times over the last few months and which is expected to be dubbed Centro when it comes to market.
Interestingly, the silhouette on the Palm Europe website matches the outline of Gandolf/Centro and not existing Treo designs.
Centro is expected to be an EvDO-enabled handset, but presumably it'll be UMTS 3G over here, almost certainly with HSDPA high-speed download support. Pictures of the machine show it running both Windows Mobile and the Palm OS, so expect versions based on each of these operating systems.