Microsoft has cut the price of its Zune 30GB wireless portable media player by $50 (£25/€38) in the US. The announcement came a day before Apple is expected to announce revamped iPods and iPod Nanos.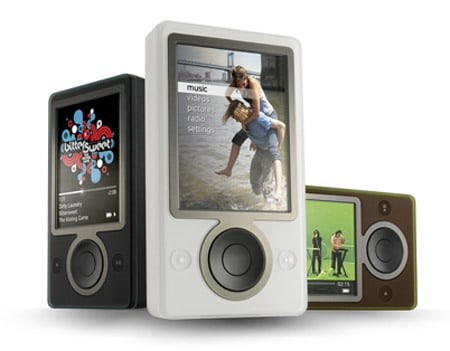 MS' Zune: not yet the consumers' fave
The Microsoft announcement appeared on the Zune development team's blog and stated that the player will now retail for $200 (£100/€125). Apple's fifth-generation, iPod, which also has a 30GB capacity, currently retails for around $249/£179 (€190).
Apparently, the price cut is just part of the normal product lifecycle and something Microsoft has had on the books for several months, the company claimed. Indeed, Microsoft has already also cut the price of its Xbox 360 range across the globe.
Zune features a 3in display and a built-in FM radio, and can be connected up to a music downloads service called Zune Marketplace. It's available in a range of colours, including red and black, as well as a special edition Halo 3 design.
Microsoft confirmed in July that it would be releasing an updated Zune model, dubbed Zune 2.0, in the US in time for Thanksgiving and Christmas, although very little is yet know about the new model's capabilities.
Of course European consumers won't gain much benefit from the price cut, because Zune is not expected to arrive here until 2008. Although, anyone biting their nails away with anticipation could always hop over to the States and pick one up for the reduced price.