Sony adds HDMI port to Alpha snapper
With the increasing proliferation of HDMI-enabled devices, we knew it wouldn't be long before HDMI ports begin appearing on digital SLR cameras: Sony's 12.2-megapixel Alpha 700 features an HDMI jack for instant connection to a telly.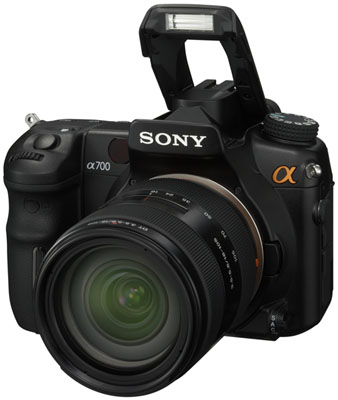 Sony's Alpha 700: HDMI equipped
The 700, which expands Sony's Alpha range to five models and boosts the megapixel capability from 10.2Mp, has a Type C HDMI mini-port on its side, which will display your pics at 1080i resolution.
A remote control has also been chucked in for good measure, so that Sony's pro snapper couch potatoes don't have to stand up each time they want to cycle through images on the camera when it's hooked up to their HDTVs.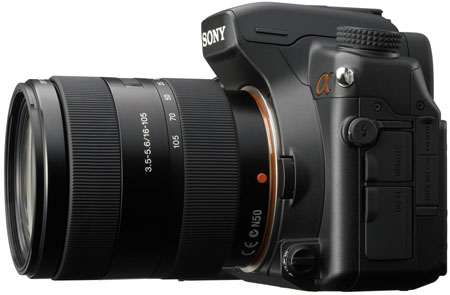 Sony's Alpha 700: 12.2 megapixels
However, should you wish to view them through the camera&'s display screen then it offers an average-sized 3in LCD display, with various settings for screen brightness.
The camera's maximum sensitivity of ISO 3200 is also not that impressive, as it is already featured on some budget compact Sony Cyber-shot models. However, the 700 does offer a shutter speed of between 1/8000 of a second and 30 seconds, which should suit professional snappers or, say, F1 fanatics.
A wide range of memory card formats are accepted, including Memory Stick Duo and CompactFlash, although there is no mention of support for the more commonplace SD format. Standard features, also common on sub-£150 digicams, are also built in, including anti-shake technology.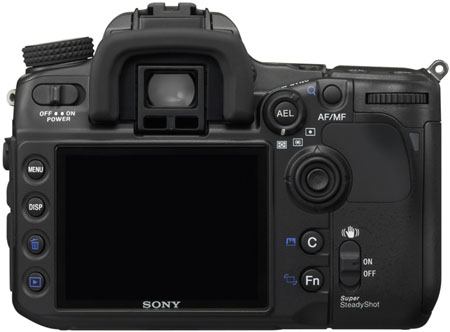 Sony's Alpha 700: shake-resistant
Sony also claimed that the camera's Quick Navi interface will enable snappers to select the right image options more quickly in "high-pressure" shooting situations - when the next celebrity gets released from their 45-minute jail sentence, for instance - by incorporating a joystick onto the rear of the camera. The camera also allows for up to 28 user-defined camera settings to be stored for instant recall.
The Sony Alpha 700 will be available in Europe and the US from October. In the States, the body will be priced at $1400 (£692/€1024) with a DT 16–105 mm lens costing a further $580 (£287/€424) and a DT 18-250mm lens coming in at $550 (£272/€403). European pricing has yet to be announced.