Sony has introduced a laptop with what it calls a "fabric-like natural finish" in place of the usual dull, flat plastic look reserved for nondescript notebooks.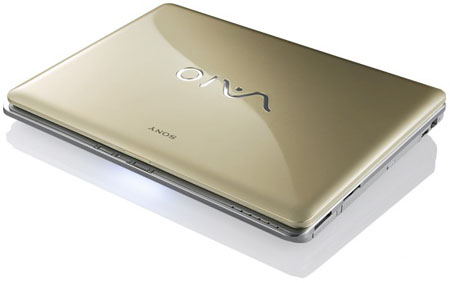 Sony's NR10: inspired by an obscure African timber
With the true fashionista's flair for the florid, the consumer electronics giant gleefully described the Vaio NR10's "minutely dimpled finish which looks and feels warm and natural, like the soft fabric which was its inspiration... the smooth and rounded edges and corners of the case only amplify the impression of welcome, warmth and comfort".
Presumably it plays whale-song on cue, too...
But that's nothing compared to a second machine designed around "a harmonised palette of beach and precious metal tones to evoke a premium adult world of luxury and adventure".
I don't know why, but TOYboy* just sniggered when I read out "premium adult world" - what can he have been thinking of?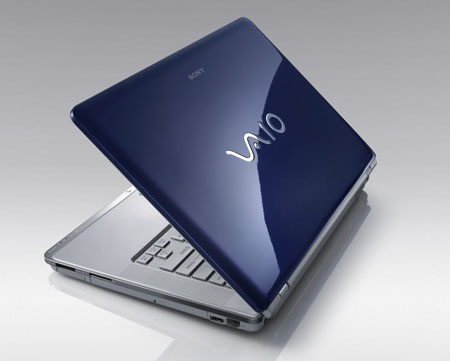 Sony's Vaio CR20: precious-metal tones
The machine for the adventurous is the Vaio CR20, the basis for a range of machines with 14.1in, 1280 x 800 displays driven by AMD's ATI Mobility Radeon X2300 graphics chip and fitted with a 1.3-megapixel webcam. The main processor is a 2GHz Core 2 Duo T7250, backed by 2GB of DDR 2 memory.
The laptop includes 200GB of hard disk storage and an dual-layer DVD±R/RW optical drive. Bluetooth and 802.11a/b/g/n Wi-FI complete the machine's wireless connectivity options.
So while the casing may have been inspired by Laura Ashley, at least the insides weren't.
The NR10 offers broadly the same specifications, but is based around a 15.4in, 1280 x 800 display fed from an integrated Intel GMA X3100 graphics engine. It's also limited to 802.11a/b/g Wi-Fi.
Both machines have a 'don't boot Windows just to listen to music' AV mode, activated at the push of a button.
The CR20s follow on from last autumn's CR11 line. Prices start at £880 for a "pro", black model with the other colours - pink, white, red and indigo blue, all "chosen to allow very different personalities to find their perfect match" - coming in at £899.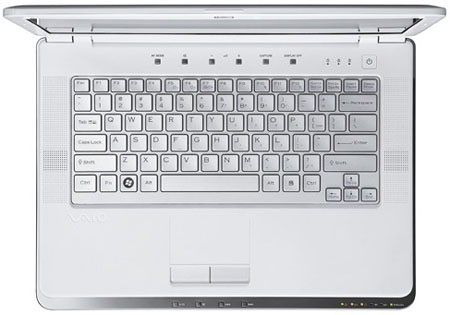 Sony's Vaio CR20: typing for the 'adventurous'
Sony didn't provide pricing for the NR10 series. It will be available in a silver colour scheme "chosen to evoke the sheen of granite and to be perfectly at home in chic and subdued modern interiors".
Bugger, that puts our grotty North London flat out of picture, then...
But what's this? "An alternative colour option in a distinctive brown takes its name from the beautiful African hardwood Wengé. This is the ideal choice for a home characterised by wooden furniture and interior finishes."
Do Ikea bookshelves count?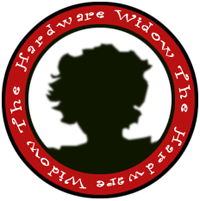 *The Hardware Widow is hitched to a young, hardware geek - the
Tech Obsessed Youth - who thinks he knows more about technology than she does...