It seems a little extraordinary, but until now we've been living in a world without any 1920 x 1200 resolution 22in desktop monitors. Thankfully, Lenovo has come to the rescue with the L220x to do just that and more, including full 1080p HD support.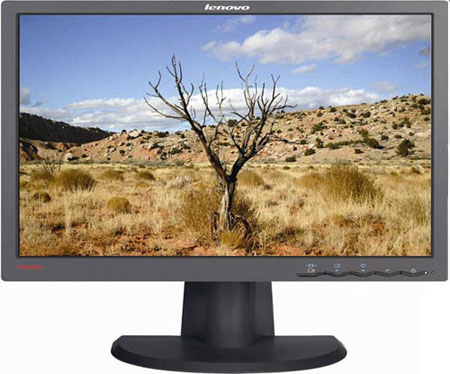 Lenovo's L220x: the world's first 22in, 1920 x 1200 monitor?
The WUXGA monitor has a 180° horizontal and vertical viewing angle, in addition to a 103 pixels per inch density that Lenovo claims will create more vivid blacks than those experienced on, say, an SXGA monitor. The pixel density is partly due to the monitor's size, as a 1920 x 1200 resolution is usually reserved for 24in and above displays, but it also has a 300cd/m2 brightness and a reasonable 1000:1 contrast ratio.
Its 6ms response time is a little slow, but its ability to tilt and swivel, whilst automatically resetting the image orientation when switched between portrait and landscape views is a nice feature. Up to 92 per cent of the colour gamut can also be displayed and users will have four USB 2.0 ports to choose between.
The Lenovo L220x is expected to retail for $550 (£280/€305), and could hit UK shores as early as November.
Sponsored: Webcast: Discover and secure all of your attack surface