Sony has confirmed that vibration is coming to the PS3 controller. While the wobbly controller looks the same as the existing SixAxis controller, the device will now be called the DualShock 3 and features two styles of vibration.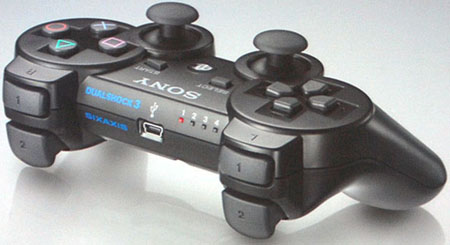 DualShock 3 controller: Still essentially a SixAxis, but with vibration
The handset is due to make hardcore gamers slightly jittery as it's able to switch between either a weak or a slightly stronger mode of vibration. The DualShock 3, which was announced yesterday by Sony Computer Entertainment group's CEO at the Tokyo Game Show 2007, will initially go on sale in Japan in November – but won't reach European or American shores until 2008.
Sony's spokesman claimed that existing PS3 games will be able to be updated to accommodate the rumble feature through network updates. Some of the PS3 titles known to be compatible with the game include; Resident Evil 5, Blast Factor and Burnout Paradise.
Early reports from gamers that have already been lucky enough to have a go with the DualShock 3 controller have claimed that it is slightly heavier than normal. But, hey, that's probably pretty much as expected. It's not yet been confirmed if the controller will be sold as an extra or bundled in as part of the PS3 hardware sales package.
Some cynics have previously suggested that until now Sony left out any rumble feature in the handset because of a then ongoing lawsuit with vibration technology firm Immersion.