This article is more than 1 year old
Welcome indeed to the billionaire toyshop
Expensive toys for very rich boys
Option Five: Spaceship/Space station – £Sky's the limit
It could be that the superwealthy aren't buying private submarines or dirigibles because what they actually want is a spaceship.
Paul Allen, for instance – his name keeps cropping up under "billionaire" and "toys" – funded the SpaceShip One suborbital rocketplane which won the Ansari X-prize – though he doesn't seem likely to have spent as much on this as he has on his various megayachts.
Amazon founder Jeff Bezos, too, has a spaceship development company called Blue Origin whose goal is apparently to establish a permanent human presence in space. Vegas property tycoon Robert Bigelow is busily spending vast sums on his plan for inflatable space habitats, test versions of which are already in orbit. John Carmack of Doom and Quake fame has a space startup too, initially focused on suborbital rocketry.
How much for a space yacht, then?
It depends what you want. Virgin Galactic, Richard Branson's company, plans to use licenced tech from the SpaceShip One programme to build a fleet of suborbital rocket planes. The company says:
"It is expected that around £60 million will be invested in developing the new generation of spaceships and ground infrastructure required to operate a suborbital space tourism experience."
Presumably that's a decent ballpark figure for buying your personal rocket ride, then – though one should note that such a craft won't be any more luxurious or spacious than an ordinary executive jet, will be much more restricted in where it can land or take off, and can't achieve orbit. Only brief and fleeting visits to space are possible.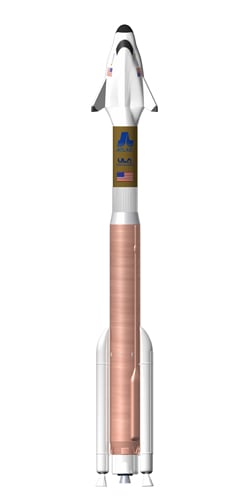 Dream Chaser™ – yours for £50m, perhaps
That's not a problem right now, as there's nowhere to go in orbit except the International Space Station – and that's strictly invitation only. Robert Bigelow thinks he'll be able to do you an orbital yacht/palace in just a few years, but he says he'll have spent $500m-odd by that stage. A decent sized orbital pad is bound to be in the nine-figures range.
Then you need to get to and from it – and that's a big problem. Full-on orbit-capable launch systems which can carry people rather than just stuff are very expensive, and only really available from the Russian government. The Russkies make you do loads of training beforehand and charge $25m per head for a round trip ticket, and the whole experience isn't, reportedly, what you'd call luxurious.
So that's not good enough, but you need really deep pockets for a proper personal earth-to-orbit craft to service your space palace. At the high end, British engineers at Reaction Engines Limited reckon it would cost $10bn to develop their "Skylon" fully reusable hydrogen spaceplane plan. Paul Allen could afford that, but it'd hurt. He'd have to sell a few yachts or cut back on his donations to charity or something.
On the other hand, the company which made the rubber-burning rockets for Allen's SpaceShip One competition ship, SpaceDev, also has an orbital design. They reckon they could put their "Dream Chaser" lifting-body rocketship into space atop a big rocket of some kind, perhaps a NASA Ares V certified to lift people. The Dream Chaser would land on a runway after completing its trip. They told Space.com a couple of years ago that a working Dream Chaser would cost $100m and take five years – again, cheap compared to what it costs to buy a boat like Octopus, or Oracle boss Larry Ellison's even bigger Rising Sun.
So you could have a space yacht and a rocket tender for it, maybe for well under a billion. You could have a very cool dirigible or submarine for a fraction of that. So it's something of a puzzler that we aren't seeing any personal submarines, aerial cruisers or private space habitats; but we are seeing hundreds of dull megayachts and personal jets, many of which cost rather more. The efforts of a few wealthy space enthusiasts like Bezos, Carmack, Allen etc are the exception, not the rule. The rich are mostly not so much different as just rather unimaginative.
Disappointing, really. We aren't taking a position on whether or not billionaires should be allowed etc. etc., though we might hazard a guess that making enormous personal fortunes illegal would be about as practical as outlawing booze turned out to be.
Given that there are going to be billionaires, though, it would be nice if they spent their toy budget in more interesting, cool and futuristic ways.®