Eye spied on blog
Eye can see you, get it?
The long-awaited PS3 Eye will hit stores next month. The news was revealed on the official PlayStation blog, which said the Eye will be bundled with the aptly named The Eye of Judgment game.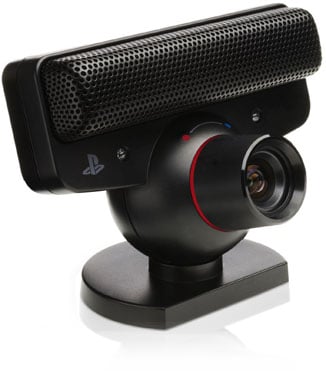 PS3 Eye: Low resolution, but will it prove popular?
The game pack will include an Eye camera, a copy of the game, a 34 card starter deck, a battle mat and a stand for positioning the camera. The Eye of Judgment is a card-based board game that uses the Eye to track the movement of interactive cards around spaces on a board, and which then creates various monsters and spells on screen as a result. For example, placing a particular card on a particular space defines how characters or actions appear on-screen.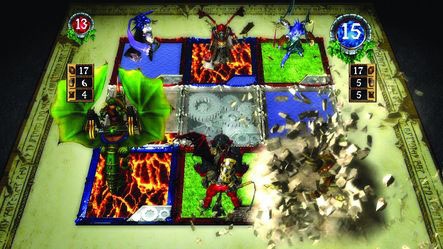 The Eye of Judgment gameboard
However, the PS3 Eye allows users to do much more than use it with just the one game though. The T-shaped device incorporates four microphones, to aid noise-cancellation, and has a manually adjustable two-mode lens; one for close-ups and the other for full-body shots. It also has slow-mo and time-lapse shooting modes too.
As Register Hardware previously reported, the resolution is a little low at 640 x 480 and 60 frames per second (fps), but it can reach 120fps if you're willing to forgo the resolution and drop to 320 x 240.
The Eye of Judgment will cost $70 (£35/€55) when it hits North American stores on 23 October, but a UK-specific release date or price hasn't yet been confirmed. Unfortunately, there's also no word on whether the Eye will be made available by itself, but we are nearing the Christmas period…