Samsung and fashion label Armani have kicked off their recently announced partnership with the launch of a credit-card sized handset that sports a user interface with a vibro-feedback feature.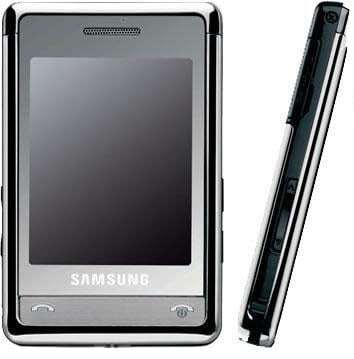 Samsung's P520: a technical masterpiece?
The SGH-P520 measures 8.8 x 5.4 x 0.9cm and has a touch-sensitive 2.6in LCD display, with a resolution of 320 x 240 pixels. The screen also provides vibration feedback to users as they touch each of the on-screen icons, though we're not sure what real benefit that provides.
It's a tri-band handset with GPRS and Edge for data. No 3G, then, but it does have a three-megapixel camera and also includes a music player and Micro SD memory card slot. Short-range connectivity is available over Bluetooth.
Oh, and did we mention the stylish leather case? Apparently, the handset is designed for the 'technically advanced user who's also looking for a beautifully designed handset'. So, the sales angle is much the same to the one taken by Levis for its recent handset and by LG with the Prada phone.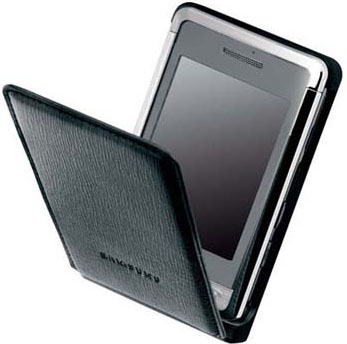 ...or a catwalk catastrophe?
The P520 will be available in Europe from November for around €650 (£452/$917). It will be sold through Armani stores and, as yet unknown, "selected" mobile phone shops.
Samsung and Armani aren't stopping with just a handset. The two companies have also announced that a jointly branded LCD TV will be released in January, as part of an Armani home interiors product line.
And an Armani spokesperson has also told one online source that it plans to release a second handset under its Emporio Armani line next year.
Similar topics