Since their announcement earlier this month, Apple and Starbucks haven't said much about plans to make the iTunes Music Store available over Wi-Fi in the coffee giant's branches. Now we know why though, because Starbucks is to launch the service in the USA by giving away 50m free songs.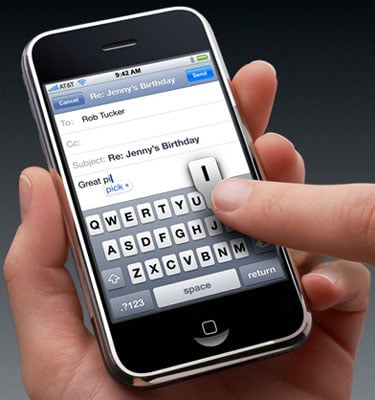 Apple's iPhone: will be able to access iTunes for free in Starbucks branches
Starbucks baristas will doll out roughly 1.5m Song of the Day cards each and every day between 2 October and 7 November to its US coffee drinkers. Each card can be redeemed at ITMS for a specific daily song. In total, 37 artists will be featured on the cards. So you could get a Paul McCartney classic with Monday's mocha or an Annie Lennox ballad with Tuesday's latte. The first song will be Bob Dylan's Joker Man.
It's no coincidence that the songs can be downloaded via the recently announced iTunes Wi-Fi Music Store, which Starbucks said is compatible with the iPod Touch and the iPhone. The service will initially be launched at 600 Seattle and New York Starbucks branches, with the offer rolling out to locations in other states later in the month.
When in a Starbucks branch, compatible devices automatically recognise the Wi-Fi service that allows customers to browse, search and view the online song catalogue without logging in or paying a connection fee. It also gives them the option to buy the song currently playing on the shop's speakers.
No plans to launch the service outside the US have been announced yet, so it's just the coffee for now. Oh, and a mini muffin...