D-Link unveils desktop and mobile Wi-Fi cards
Wireless for your desktop or laptop
---
D-Link has priced up its notebook-oriented ExpressCard-format 802.11n Wi-Fi adaptor. It's also rolled out a PCI Express version.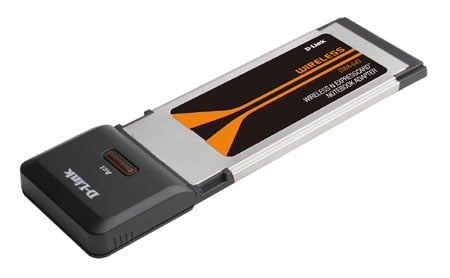 D-Link's DWA-643 adaptor: high-speed wireless for the mobile user
The DWA-643 Wireless N XpressCard Notebook Adapter sports an ExpressCard 34 design. In addition, to 802.11n, it supports 802.11b and g - in short, it only operates in the 2.4GHz band not the less noisy and higher-performance 5GHz band.