Review The vast majority of PCs use integrated graphics instead of an add-in graphics card and therein lies a problem. If you want the wow factor of the Aero interface in Windows Vista then you need a reasonable level of graphics performance, even if you have no desire to play games on your PC.
Nvidia claims that the stickers that you see on new PCs actually mean 'Windows Vista Premium Ready' will run Aero while 'Windows Vista Capable' may run Aero.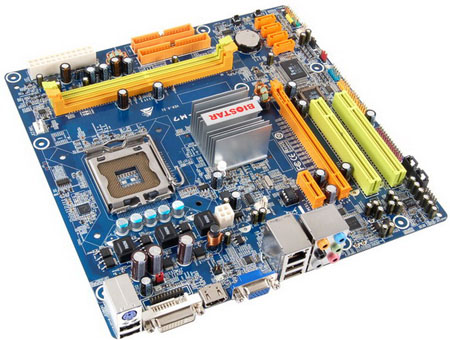 Biostar's TF7150U-M7: Intel oriented
In other words you can't pop in to your nearest branch of insert-name-of-computer-store-here and merely look for the word Vista on the spec sheet with any degree of confidence that Aero will behave correctly.
And, yes, we fully accept that this assumes you A. want Vista, and B. care about Aero.
From Nvidia's point of view Vista is a golden opportunity to eat into Intel's position as the largest graphics manufacturer in the world provided it can persuade us that Intel is incapable of making reasonable graphics.
We are satisfied that Intel can make decent graphics - you can read why here - provided you get your hands on the right chip.
Intel's GMA 3000 and GMA 3100 integrated graphics engines are next to useless for serious 3D work, but they do a decent job with Aero, and we're keen to get our hands on the G35 chipset with GMA X3500 graphics. However, we digress.
Nvidia's MCP73 single-chip design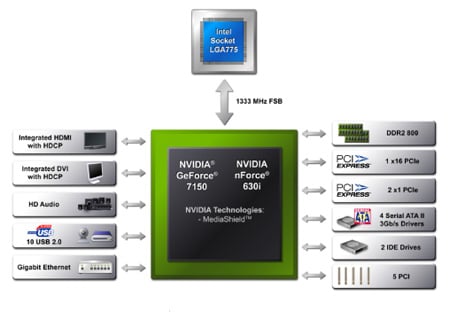 Nvidia has come up with three versions of the 7-series chipset for Intel processors - aka 'MCP73' - which use a GeForce Northbridge and nForce northbridge components combined into a single chip.
Similar topics