This is where things get wobbly for the Biostar as the BIOS on our review board seemed to be suffering from we will euphemistically term as 'issues'. The PCI Express graphics slot detected a GeForce 8600 GTS graphics card correctly, and we installed drivers, but were unable to get it to display an image. The same was true of the digital outputs from the integrated graphics.
We suffered more problems with the BIOS O.N.E. Overclock Navigator Engine, which offers manual and auto overclocking. Auto has a car theme so the V6 mode is 5-10 per cent, V8 is 10-15 per cent and V12 is 15-20 per cent. We know that our 2.66GHz Core 2 Duo E6750 will happily overclock by more than 30 per cent, so we went for V12. But the Biostar refused to overclock at all.
After the problems with fan speed control, CPU temperature reporting and graphics outputs we considered that overclocking was the least of our problems so we didn't try any other settings. However, we thought we'd share screen grabs of the Over Clock II for T utility as they look so, um, eye-catching.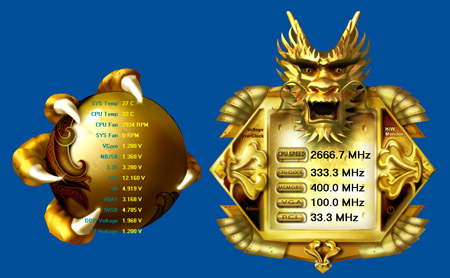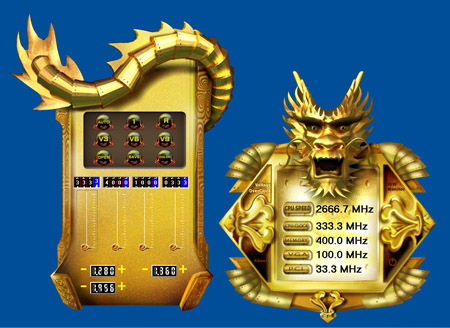 Verdict
The Biostar TF7150U-M7 motherboard and Nvidia's new MCP73 chipset have plenty of potential but we came across so many problems during our testing that we have to hope that Biostar comes up with a BIOS revision that sorts things out - and soon.

Nvidia GeForce 7150/nForce 630i integrated chipset
Nvidia unleashes the best integrated graphics you've ever seen - by the tiniest of margins...