Halo 3 has only been out for a few hours in the UK, but there's already a problem. The Limited Edition box-set has been added to Microsoft's Disc Replacement Program (DRP) list because of possible scratches to the disc's surface.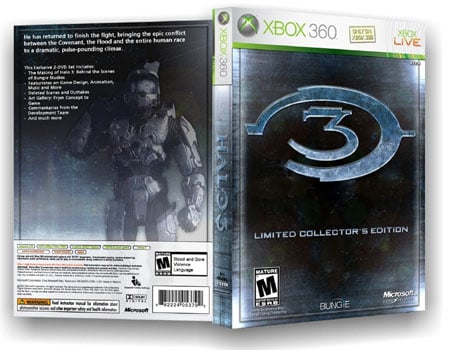 Halo 3 Limited Edition: packaging can scratch the disc
The problem first arose in the US, and Microsoft responded swiftly by adding the Limited Edition game disc to its DRP on the North American Xbox 360 website.
Microsoft has since added the Halo 3 Limited Edition to its UK Xbox DRP list - presumably after receiving similar reports of scratches from upset UK gamers.
However, UK gamers will only be spared the usual £10 ($20/€15) replacement cost until 31 December. And only so long as at least 90 per cent of the damaged disc is returned - so don't smash up your already scratched disc with a hammer in frustration.
Register Hardware reported last week that Halo 3 Limited Edition was close to selling out through UK gamer pre-orders and that all copies of the top-of-the-range Legendary Edition had already been snapped-up through pre-orders.
Catalogue retailer Argos also made a slight goof over Halo 3, releasing the game early due to a "genuine administrative error".
Similar topics