Despite the sort of marketing hype usually extended only to film releases and console-style early opening hours, the Halo 3 UK launch was notable for the absence of gamers and large piles of unsold copies.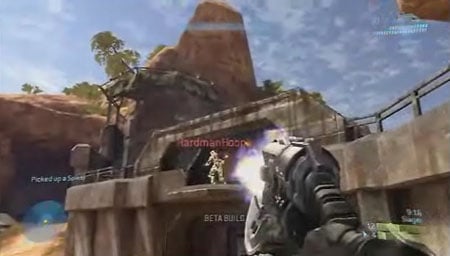 Halo 3: the game everyone's been waiting for?
The game officially went on sale in the UK at the stroke of midnight. However, many central London stores, including Virgin Megastore and Game in Oxford Street, were forced to hold fire until 8am this morning following a ban from Westminster Council on a midnight launch, possibly over fears of frozen gamers or fights over copies.
Register Hardware was there first thing this morning to pick up its own copy of the game at the scheduled time, but we found only two or three excited gamers hanging around outside.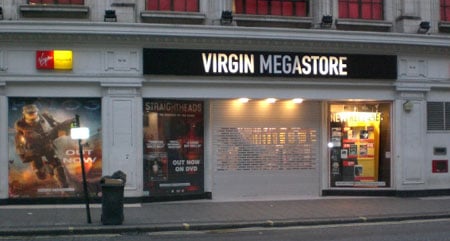 Virgin Megastore, Oxford Street: five minutes to launch, but where are the hordes Westminster feared?
Of the few anxious gamers in Oxford Street this morning, Pat Cayer, 27, a salesman from London, said: "I thought there would be more people than this here. I've been waiting for a long time to get a copy and reserved one earlier, but had I known I wouldn't have had to fight my way to the till then I probably would have just popped down after work."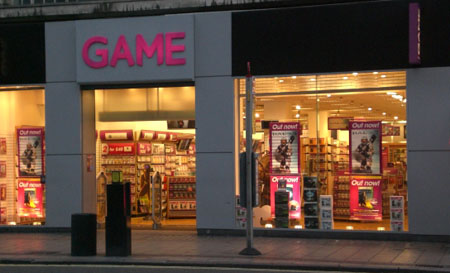 Game, Oxford Street: open, shelves bursting with copies, store almost empty of punters
Last night, Microsoft popped open the champagne with a host of celebrity hangers-on at a launch party in London's Imax cinema. Stars, including Jonathon Ross, officially announced the game's UK arrival and some online reports have already speculated that it could rake in movie-level takings.


HMV, Oxford Street: no pre-opening queue
Venus Phafen, 25, a student from London, said: "It's definitely the game to end all games on the Xbox and will blow the Christmas gamers away. But I would have expected more people than this."
Some retailers did report queues of gamers waiting anxiously outside their stores in the lead up to midnight. Game claimed that a "handful" of people were arriving at a Harrow store six hours before the UK launch, Halo 3 publisher Microsoft's MSN UK website reported.
What's your opinion of Halo 3? Does it live up to the hype? Did you bother to stay up late or get up early to be one of the first to buy a copy? Register Hardware wants to know your thoughts...
Similar topics