This article is more than 1 year old
Yahoo!'s insanity over Zimbra and Google's plan to rule open source code
Oh yes. It's Open Season
Radio Reg What in heaven's name was Yahoo! thinking by purchasing Zimbra for a stunning $350m? Well, Matt Asay, Dave Rosenberg and I cover everything you could ever want to know about this deal in Episode 3 of Open Season. Insight? Hilarity? Ego-fueled punditry? Yep, it's all there.
If Zimbra's not your thing, that's just fine.
We also discuss Google's super-secret project that may or may not be happening around creating a new open source software licensing model. It's a rich stance for a company that sucks down way more open source code than it puts back, but then Google is rich - and how. The fresh dish of Open Season also looks at Microsoft's woes with Europe and MuleSource's new On Demand offering.
As usual, those of you who want to skip the punditry can head to section two of the broadcast where we try and talk about things that are actually helpful for open source businesses. That section kicks off at about Minute 37.
You'll find the complete show notes below and can, as always, send feedback to software at theregister.com. I've seen the show stats and know that there are thousands and thousands of you tuning into the show. We'd really like to get some more feedback from you people, so that the show meets your needs. So, please speak up!
You can subscribe to the show on iTunes here or grab the Arse feed here.
True believers can do their Ogg Vorbis thing here.
Thus Spoke Zimbrarichstra
Microsoft vs. The World - Oh, okay - vs. Socialist Europe
Google to Change the World with New Open Source License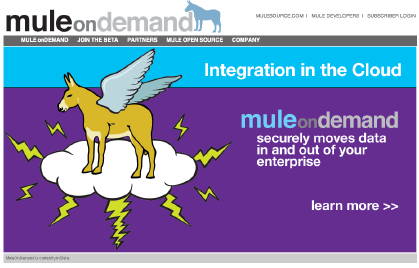 Mule on a Cloud
Mule On Demand
Part 2: Open Source Business Advice - Minute 37
Thanks for your ears. ®