If there's one sure-fire way to push a next generation format, such as Blu-ray, then simultaneously releasing a whole host of recorders must be it. Sharp's done just that and announced a whopping four new models for every wallet size.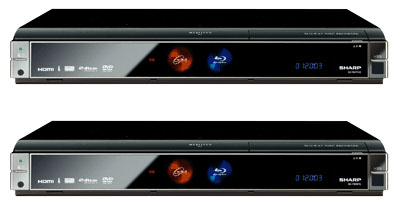 Sharp's Aquos BD-HW20 (above) and BD-HW15
The Aquos BD-HDW20 and BD-HDW15 will ship in Japan with, respectively, a 1TB and a 500GB hard drive, and can also record onto a selection of Blu-ray discs and DVD media. Unsurprisingly, the range of discs both can play extends to the majority of formats it can write to, plus a few extras, such as CD-R/RW.
Each provides 1080p 'full HD' and can operate at cinema-style 24p 24 frames per second. The majority of input and output jacks are all gold plated, which has been claimed by some to be a way of reducing interference.
Sharp's also chucked in a universal remote that will operate both the Aquos Blu-ray player and an Aquos TV.
Two additional ranges of Aquos Blu-ray players, dubbed BD-AV10 and BD-AV1, have been released too, but neither offers an internal hard drive and instead record programmes directly to disc. A handy disc-o-meter on the front of each model, allows users to see how much capacity is left on a disc.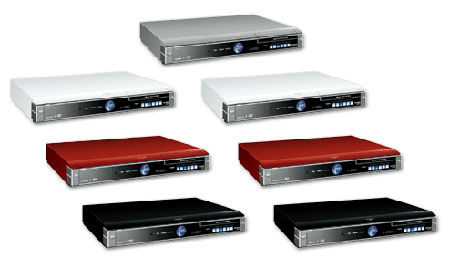 Sharp's Aquos: BD-AV1 range (left) and the BD-AV10 range
Aside from the array of colour case options, dual-layer disc recording is the main difference between the AV10 and AV1 range, with only the AV10 able to support two-layer 50GB BD discs. However, both operate at 1080p and 24p.
Sponsored: Ransomware has gone nuclear