Own a Slingbox and a Series 60 - aka S60 - mobile phone that you'd like to be able to steam video from one device to the other? Now you can. Sling Media has posted a version of its SlingPlayer Mobile app for Symbian handsets for all to download.
Back in November 2006, the company posted its first Symbian SlingPlayer, this one coded for phones that use the UIQ user interface, such as Sony Ericsson's P990 and P1. But that version was only made available to carrier 3's customers and pre-installed on certain phones. In the US, it hasn't been offered at all.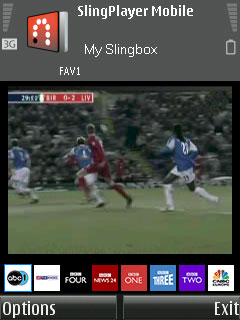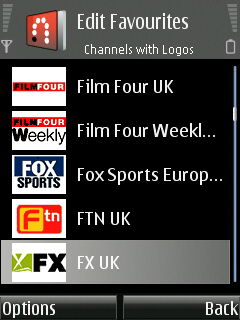 Sling's SlingPlayer for S60: telly on your N95
The new release extends availability to all owners of S60 devices, though for now it seems the UIQ version remains a 3-only offering.
Sling's European chief, Stuart Collingwood, claimed the Symbian SlingPlayer was a better application than the Windows Mobile version because while the latter's a generic one-app-for-all-handsets package, the Symbian offering has been tailored to specific models, such as Nokia's N95.
The full list of officially supported S60 handsets, along with the download itself, can be found at Sling's website, but Collingwood said the code may well run on other S60 phones too. While the software costs £20 to buy, downloaders get a 30-day grace period to try the app out before they have to pay up. That time gives those folk with mobiles not on the list to give SlingPlayer a go nonetheless, Collingwood said.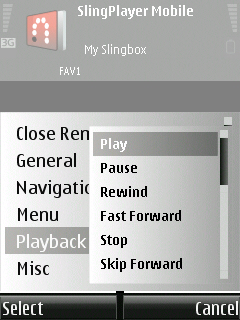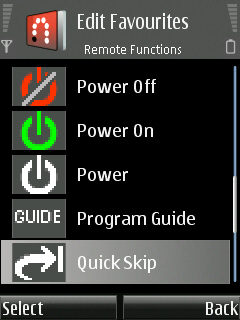 Sling's SlingPlayer for S60: fully control a Slingbox, from almost anywhere
SlingPlayer Mobile is also available for Windows Mobile PDAs and smartphones, and in the US there's a Palm OS version for Palm's Treo 700p and 755p smartphones too.