Pink products may be a downer for many women, but Sony has at least a good reason for releasing a selection of salmon-hued hardware: it's all in aid of Breast Cancer Awareness Month over in the States.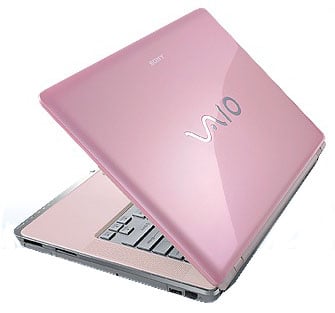 Sony's Vaio CR: buy one, Sony give $75 to Breast Cancer Research
Buy a pink Vaio CR notebook, a rose-tinted NWZ-A816 Walkman media player or a coral DVP-FX810 portable DVD player, and Sony will donate $75, $10 and $10, respectively, to the cause, up to a grand total of $50,000.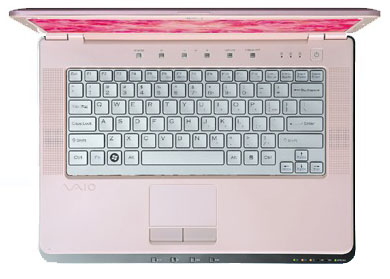 Sony's Vaio CR: good-cause computing
For the boys, here's the specifications bit: the CR has a 2.2GHz Intel Core 2 Duo T7500 processor, backed by 2GB of 667MHz DDR 2, a 200GB hard drive and a CD/DVD burner. The graphics chip's built into the Intel 965GM chipset and it drives a 14in, 1280 x 800 glossy display.
Sony wants $1370 for it, but only $150 for the 4GB Walkman. It features a 2in, 240 x 320 display, and can play a range of music and video formats - including MP3 and WMA - for up to 33 hours and eight hours, respectively.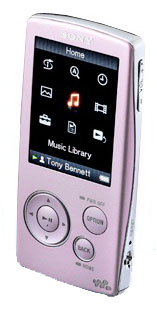 Sony's Walkman: listen to this and you'll do some good...
The $190 DVP-FX810 has an 8in display on which to view DVDs when you're out and about.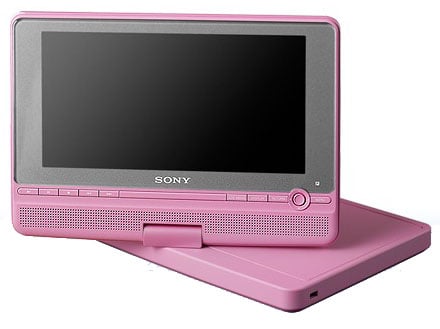 ...as you will if you watch DVDs on this
But what does it matter what's inside the box, it's what it does that counts. Ditto, Sony's - albeit conditional: you don't buy, we don't donate - willingness to cough up to help pay for research into a cure for Breast Cancer, and to fund educational programmes and care in the meantime.
The Walkman and the DVD player will go on sale on 4 October, with the Vaio following four days later on 8 October. You can buy any or all of these rosy items through Sony's US Sony Style chain, or the company's US website.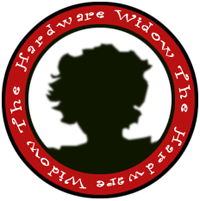 *The Hardware Widow is hitched to a young, hardware geek - the
Tech Obsessed Youth - who thinks he knows more about technology than she does...